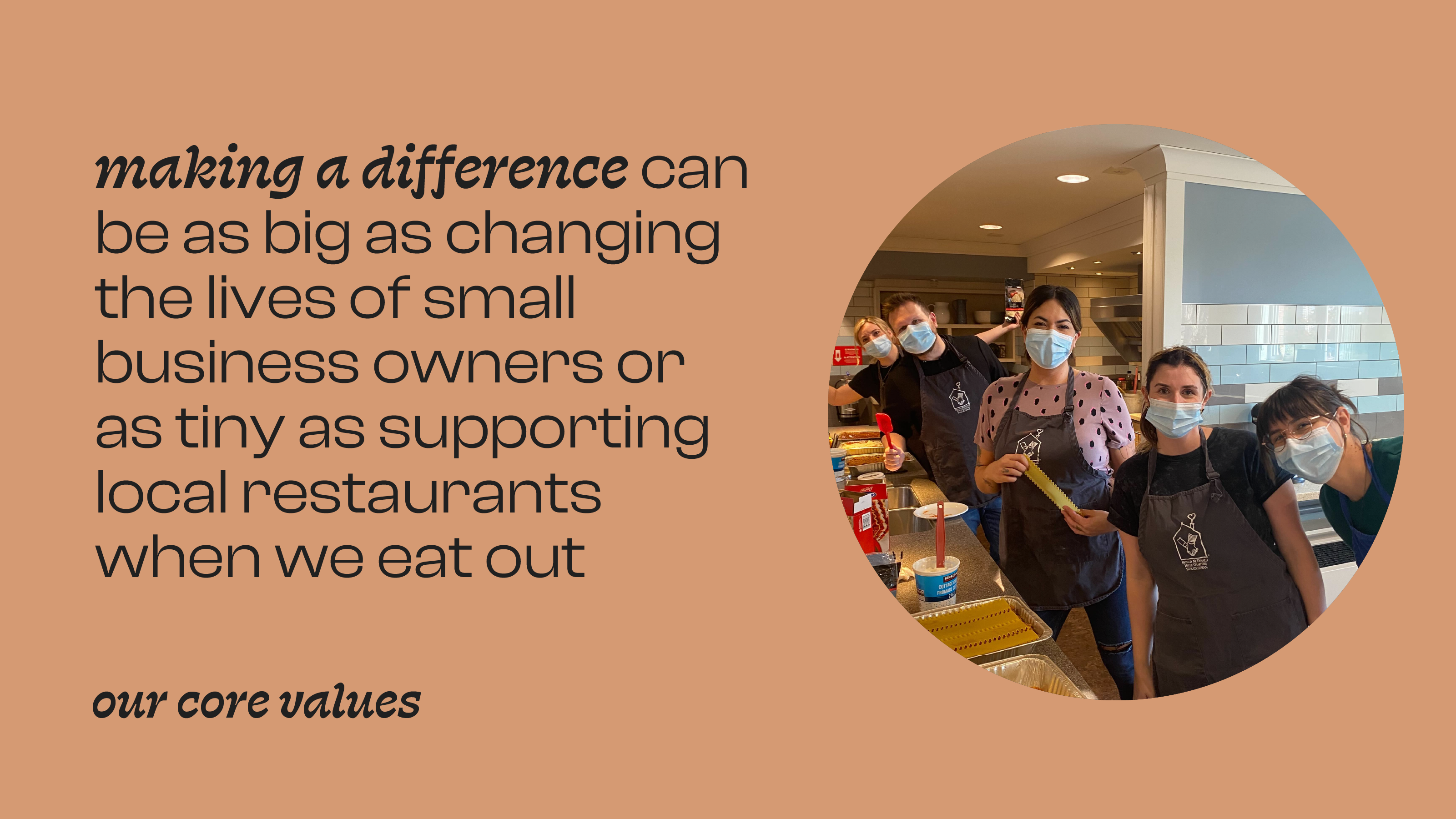 "Company values (also called corporate values or core values) are the set of guiding principles and fundamental beliefs that help a group of people function together as a team and work toward a common business goal.
These values are often related to business relationships, customer relationships, and company growth" (Hotjar).
Whether you've got 'em scribbled into the pages of your notebook or displayed loud and proud on your office walls – core values are the driving force that unites your team and motivates everyone to do and be a little better each day.
We don't wanna brag but, at Rock & Bloom, we've pretty much got our core values down to a science. We live and breathe our core values in everything that we do, including the clients we work with and the people we've chosen to be a part of our team.
Rock & Bloom's Core Values
Go beyond and create impact.
Take the road less travelled.
Listen with empathy. Voice with vulnerability.
Share your thoughts, share the burden, share a gif.
Keep learning. Mistakes are not a failure, just a correction. So be bad until you're good, and good until you're great.
To show you how we practice our core values, both internally and externally, we're breaking each one down into a lovely little journal for your reading pleasure. Let's start with 'Make a difference'.
Make a difference
For us, making a difference can be as big as changing the lives of small business owners or as tiny as supporting local restaurants when we eat out. Big or small, each of these acts make a difference in our community.
Clients come first
Whether it's helping them expand, add a new product line, or navigate a crazy business challenge like COVID-19, making a difference for our clients is what gets us the most excited.
Our partnerships with our clients are rooted in empathy and understanding. We listen with intent and have developed a process that is collaborative, while also utilizing individual strengths.
At the end of the day, we want to empower our clients so that they can grow, evolve, and continue doing what they do best!
Volunteering
One of our favourite ways to make a difference is by giving back to a community that has given us so, so much. And there is no shortage of ways to get involved!
We hope to volunteer even more of our time in 2023!
Shopping & supporting local
Whether we're getting swag made for our team or sending flowers to clients – we love to shop local. Supporting our local economy and spreading love to all of our favourite Saskatoon-based businesses is a huge component of our core values.
Even when we're "out of office", we put local first. From team lunches at our favourite Riversdale and Broadway eats to group trips to the Remai Modern, our city has so many wonderful places to support.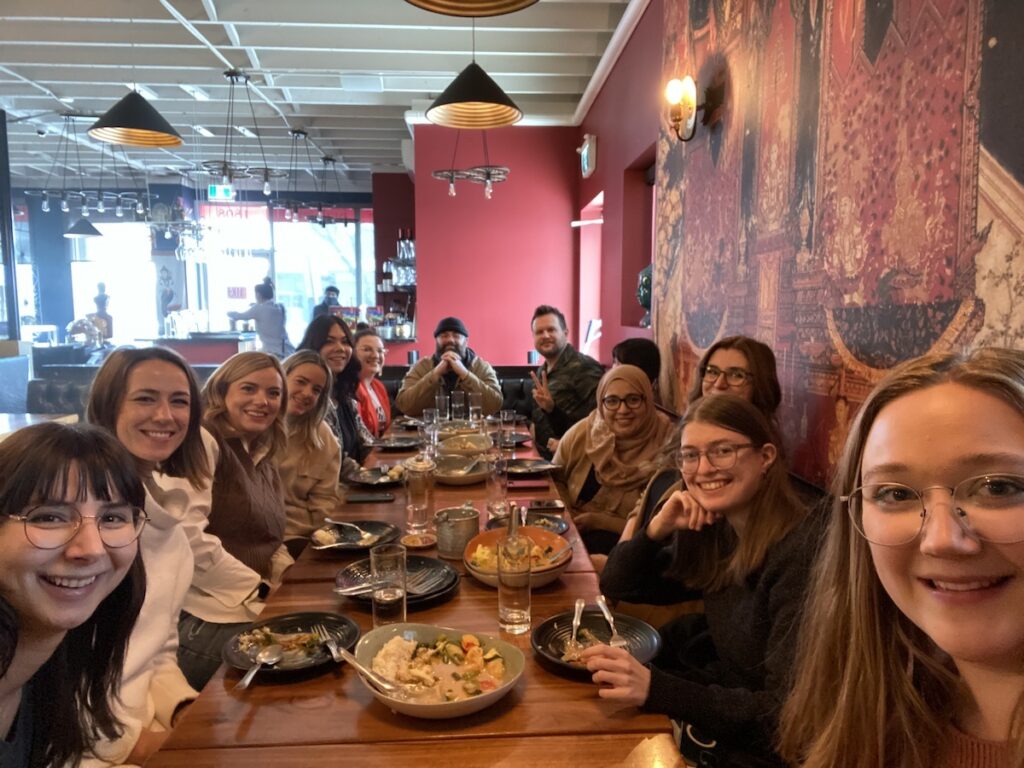 Workshops
In 2022 we launched our Ultimate Brand Course & Workshop – a four-day immersive workshop that helps highly-motivated owners, leaders, entrepreneurs, and directors dive into their business and really get to know their brand.
The feedback we have received from our community has been nothing short of freaking incredible.
"It was amazing that in 4 sessions, it felt like we had created such a supportive community.  I felt 100% comfortable to share with these amazing business owners and it was such a pleasure to hear about their businesses. Can't say enough positive things about the overall experience!"

–  Trish Regier, Realtor, Saskatoon, SK
"This isn't just about business branding… it gets you to think about all of the elements that contribute to the overall projection and perception of your brand. Knowing these key factors not only strengthens your brand, but gives your brand solid roots with deeper meaning and understanding."

– Tobi Graham, Classic Law Inc., Saskatoon, SK
"I needed to revisit and rethink from a different perspective and it has been wonderful. I love hearing what other people are doing in their businesses – it sometimes will spark something in myself and our business. I've enjoyed the conversations and I've taken a million notes that I will go back and look at for many years to come."

– Joanne Morris, Twig & Bloom, Saskatoon, SK
Here's to continuing to make a difference in 2023!