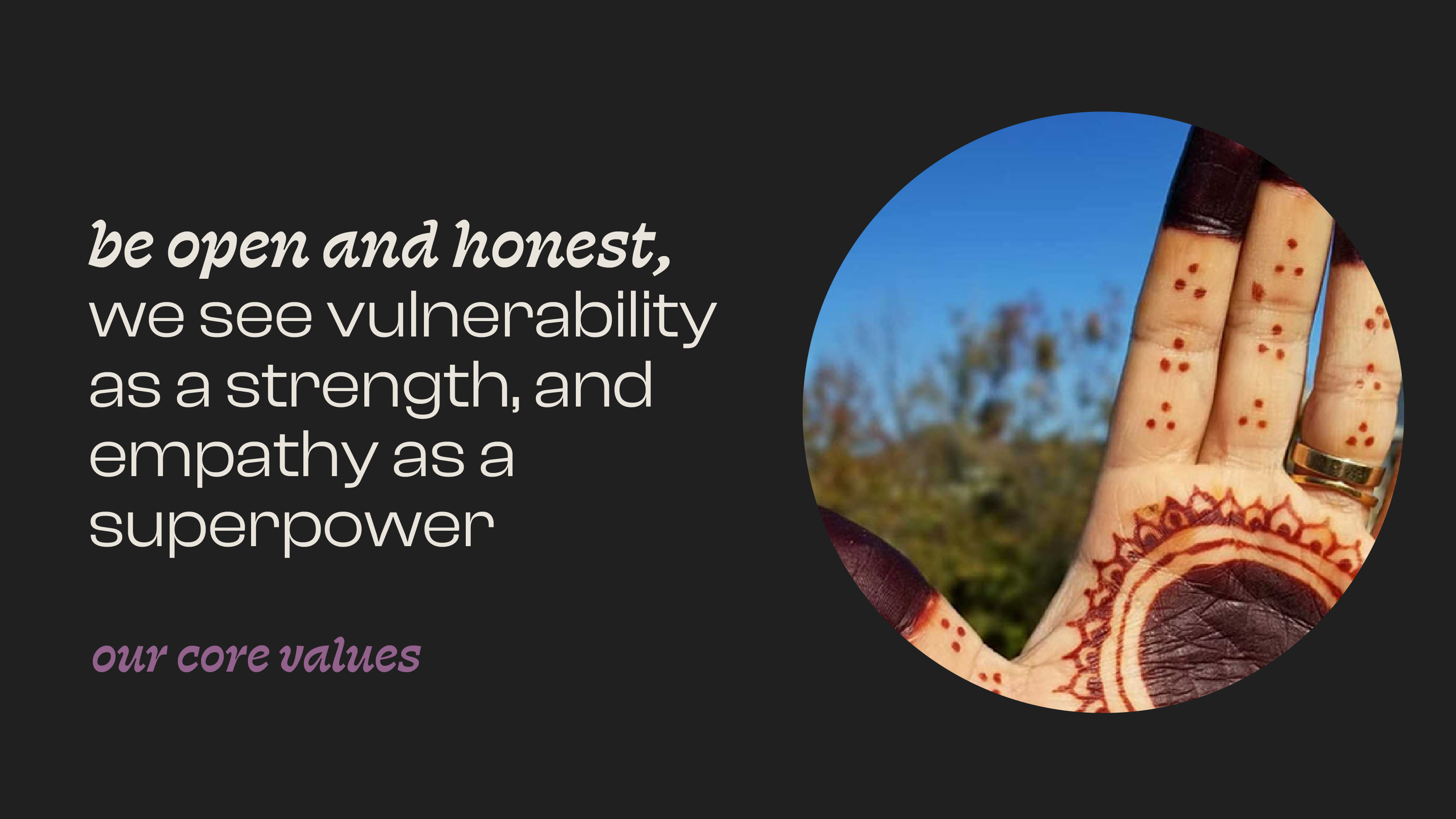 To show you how we practice our core values, both internally and externally, we're breaking each one down into a lovely little journal for your reading pleasure.
Get ready to 'Be Open & Honest'.
Rock & Bloom's Core Values
Go beyond and create impact.
Take the road less travelled.
Listen with empathy. Voice with vulnerability.
Share your thoughts, share the burden, share a gif.
Keep learning. Mistakes are not a failure, just a correction. So be bad until you're good, and good until you're great.
Be Open & Honest
We see vulnerability as a strength, and empathy as a superpower. We don't just welcome openness and honesty – we encourage it. In our work, our day-to-day interactions, and everything in between we strive to be who we are, warts and all.
Check-in, don't check out
At Rock & Bloom, we love a good check-in. Between recurring one-on-ones with our managers, weekly team retros before we plan for the week ahead, and project retros after a project has wrapped, we like to make sure that all voices are heard loud and clear.
Of course, we don't need to wait for a meeting to speak up about a challenge or potential blocker. Whether personal or professional, our team is open to listening at all times. Sometimes that means voicing a concern over Slack, or taking some time to sit down with one of our team leaders if we're feeling unfulfilled. No matter the topic, everyone is open and everyone is encouraged to lead with honesty – even when it's hard.
Recharge your batteries
In 2022, Rock & Bloom introduced the iconic 'Recharge Day'. The second Friday of every month our office is closed so that our team can rest, relax, and recharge. It's an extra day a month to say sayonara to responsibility, and do something soul-filling that's good for our mental health.
The purpose of implementing Recharge Day was to promote work-life balance and put our company values into practice. We know that we do better work when we are refueled & recharged.
After nearly a year of monthly recharge days, we can safely say that they have been a game-changer for our team. But photos speak louder than words…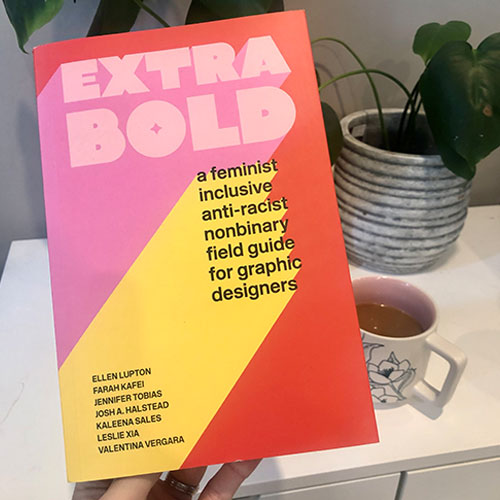 Mental health before all else
This one sounds obvious, but you'd be surprised how rare it is to find a workplace that puts their money where their mouth is when it comes to mental health support.
At Rock & Bloom, mental health is prioritized in the same way as physical health. And that goes for everyone, including our leaders. We are not limited to a certain number of sick days or mental health days, instead we are trusted to take the time when we need it and come back as the healthiest versions of ourselves.
Whether it's time away from work or a little extra support from our teammates, sharing is not always easy. It takes guts to lay out the most delicate parts of yourself for the world to see. But it's a heck of a lot easier when you're surrounded by a team of people that listen with an open mind and share with an honest heart.
Behind every business is a person
We practice our values both internally and externally. That means these values extend to our brand, our work, and our clients.
It's important to remember that our clients are not just a Google Listing or a logo, but real people trying to make their dream a reality. When we sit down with potential clients we always share our values with them to ensure they know what's important to us, and what we expect from them in return.
When our clients lead with openness and honesty, it allows us to do our jobs that much better. Together, we build a partnership that's healthy and propelled by unlimited potential.