This summer I was welcomed by the team at Rock & Bloom as a design intern. Fresh out of school as a Graphic Communications grad, this was the most amazing experience I could have asked for.
Since this was my first gig in the design world, I didn't have many expectations at the start. My main hope was to learn more about my craft, but Rock & Bloom totally exceeded that.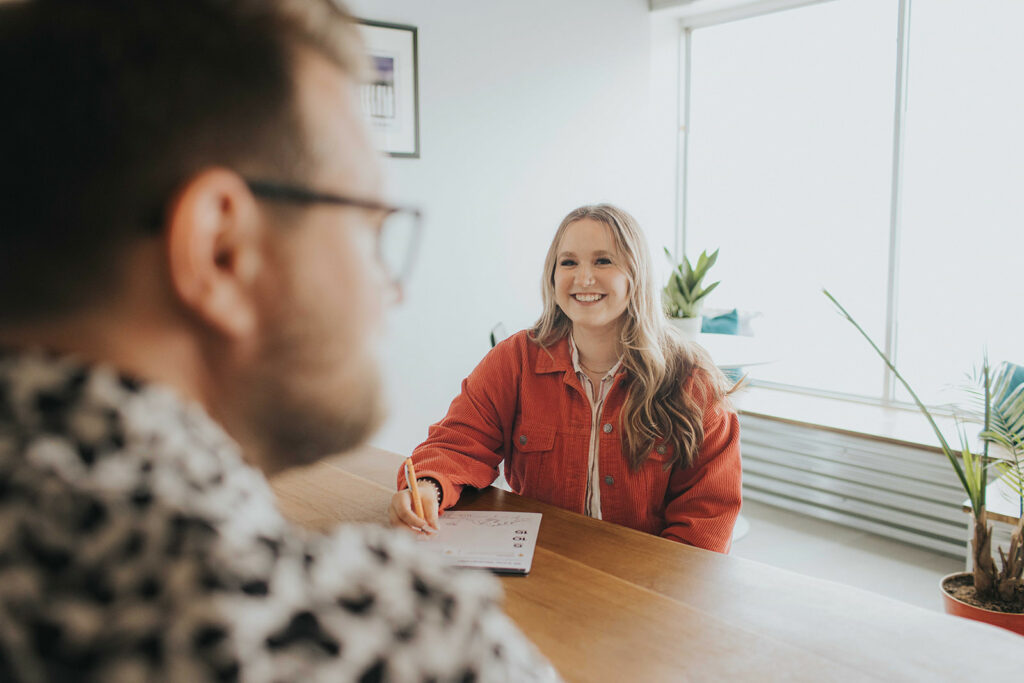 Always sharing, always learning
The entire crew was so open, always sharing what they know and making me feel right at home. They're always ready to help you out with any questions you have, and they genuinely want you to grasp the reason behind the 'why' in terms of how we do things. They're also really on the ball, aiming for top-notch quality in every project while staying on track.
Work-life balance for the win
Making sure I'm prioritizing a good work-life balance was new to me. I've never had coworkers who genuinely care more about their people than about the next job on the list. The team at Rock & Bloom always has your back and are always wanting to help you out. Their consistent support and flexibility creates such a supportive environment.
A place to be who you are
In addition to excelling in their roles, every member of the Rock & Bloom team are genuinely wonderful individuals. I found myself laughing harder at our numerous Slack channels than I ever thought possible, whether it's the high-stress debates over where to have lunch or the impeccable GIF responses.
The team that plays together, stays together
Another awesome aspect of Rock & Bloom is their homecoming week. Homecoming week is an entire week packed with good food, good times, and yeah, a bit of work too. Every employee (even the remote ones in Toronto and Vancouver) gather in-office to play games and bond as a team. It got pretty heated with a competitive Jeopardy game and multiple rounds of 'Heads Up' that somehow morphed into a full-blown sing-along. I can't express how fun it was to work with these people.
I wouldn't have changed anything about my time here at Rock & Bloom. I learned so much from an amazing group of people.