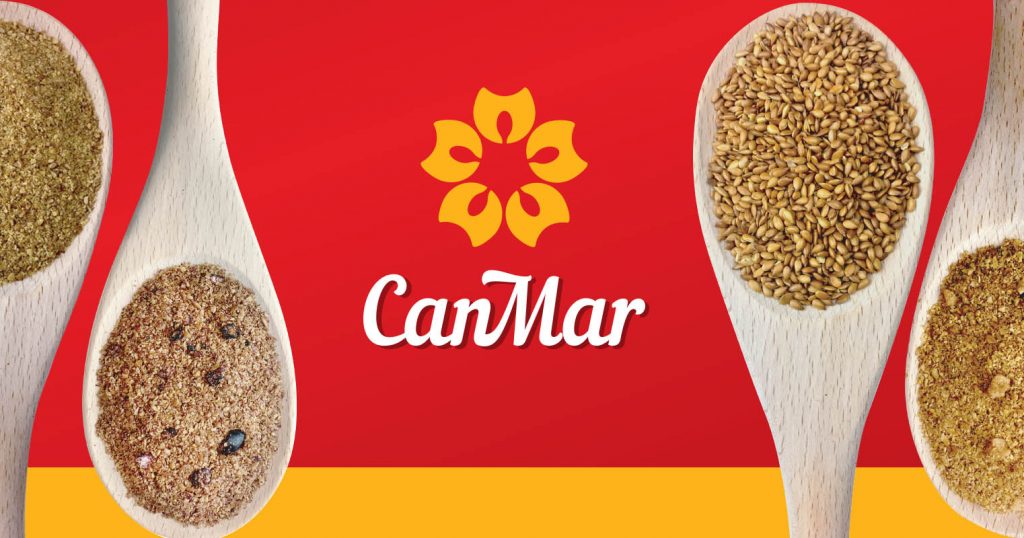 We all know flax is delicious and nutritious, but not all flax is created equal.
After an ownership change, CanMar Foods needed to build and maintain brand equity across all products, reinforcing the concepts of value and quality. CanMar Foods specializes in roasting flaxseed for human consumption. Their unique roasting process gently roasts flaxseed without altering the nutritional profile of the seeds. This custom, proprietary roasting process is something no one else does, and that shows up in quality tests over and over again with competitors. This is one of the factors that makes them Canada's largest roasted flax producer.
Pivoting to create a more vertical integration with their own farms, CanMar Foods new brand needed to reflect this change. Rock & Bloom was called upon to create a logo and identity that scales. An identity that can be seamlessly integrated on shelves all over the world, from the UAE to China, Mexico to North America. CanMar's new identity had to be memorable and eye-catching while creating a sense of comfort and familiarity for consumers. While it usually takes time and an internal company process to review a new logo and stamp it with the seal of approval, CanMar Foods leadership team immediately exclaimed that the logo was perfect moments after the reveal. Leading the charge is CEO Myles Hamilton, who has years of experience in consumer packaged goods with Frito-Lay and Spitz.