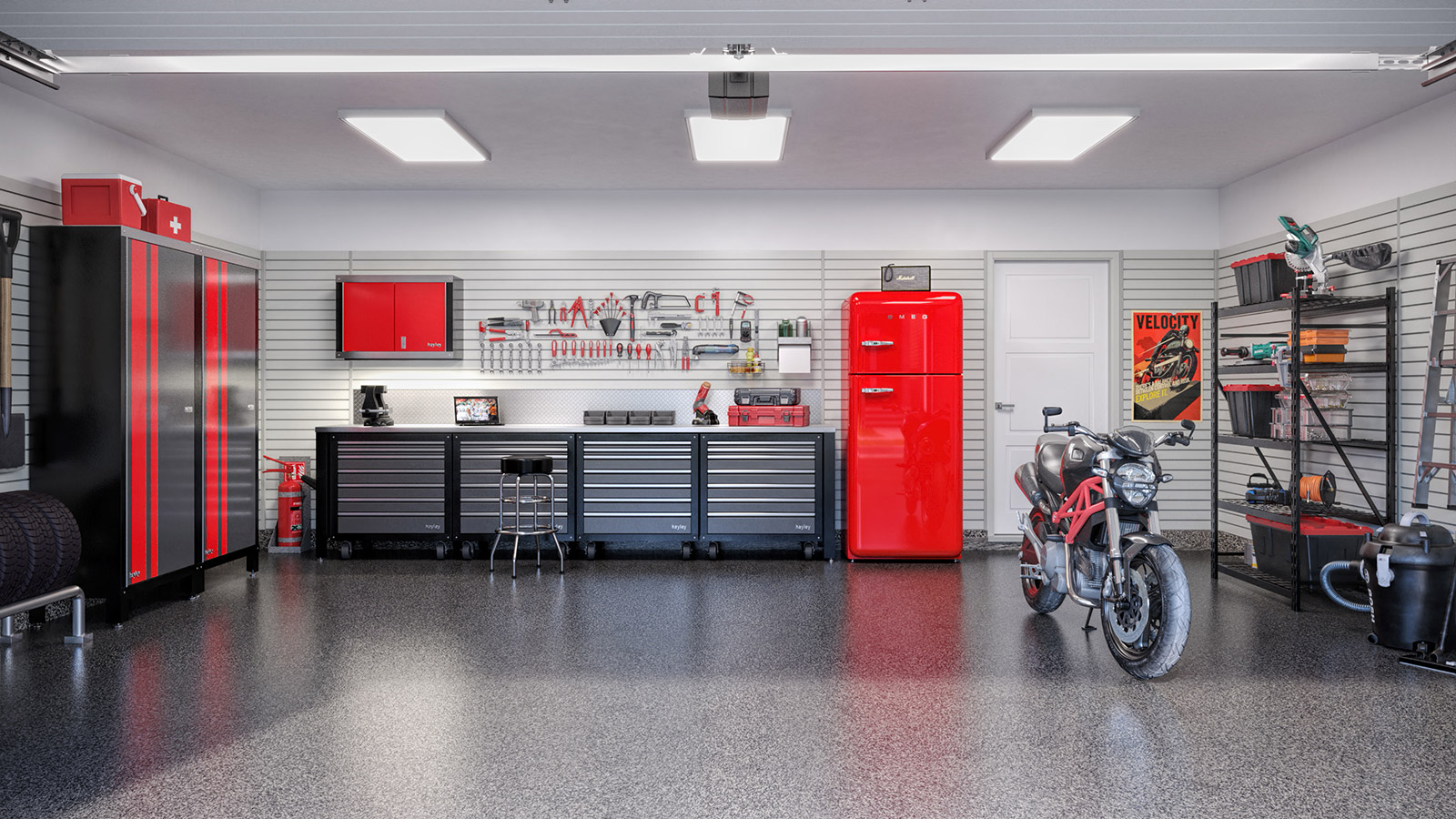 Autobox Garage Interiors is a premium garage interiors company.
From design to installation, Autobox takes the biggest room in your house and transforms it into the most beautiful part of your home.
Formerly known as Saskatoon Custom Garage Interiors, Autobox specialists help customers turn their dreams into reality by creating top-quality workshops, entertainment spaces, homesteading areas, organizational solutions, and more.
Saskatoon Custom Garage Interiors needed a brand that could position them above the rest, for their quality products and exceptional customer service. We were eager to help this business build a strong new brand that would see them thrive for years to come.
The Problem
Despite being in business for over 13 years, Saskatoon Custom Garage Interiors had very little exposure as a brand. With a new owner and a new showroom being built, there was an immense opportunity to scale the business and capture more market share. With new players in the market, they needed to stand out.
The Scope
The project scope included:
Refreshing the brand to build more credibility and presence
Properly positioning the brand for long term scalability
Targeting the right customers with the right messaging
Maximizing ad spend and creating opportunities for conversion
Building a website that has the same impact as the new showroom
Creating a strong visual style to share the story of the products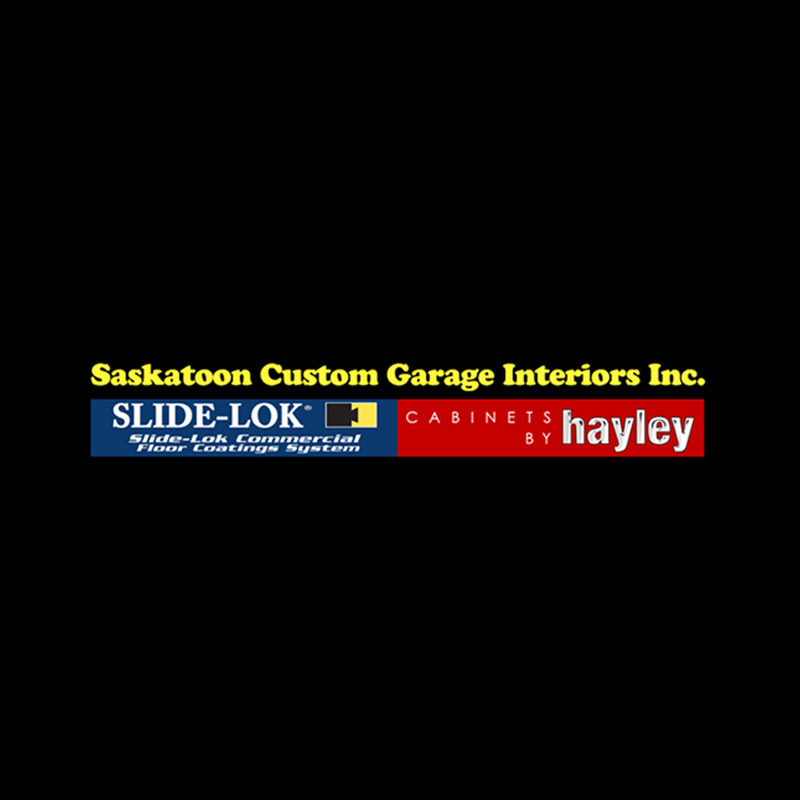 The Process
First step was coming up with the perfect name. Saskatoon Custom Garage Interiors is lengthy and doesn't hold much power. It also doesn't reflect the elite image that the business was striving for.
We wanted to position them as a premier garage interior design and product store. We decided to take inspiration from Italian automakers and high-end racers.
In Italian 'box auto' translates to 'garage'. We liked that it was one word, simple to remember, and sounded high-end.
For the colour palette and the lines, we took inspiration from the original Ford GT40.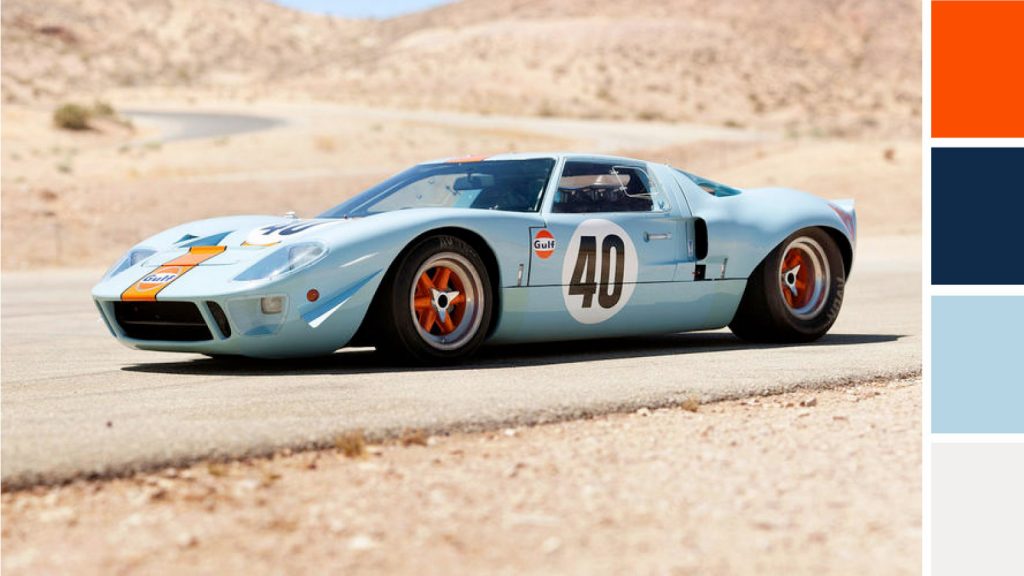 Creating a strong and unified brand strategy involved completing a brand workshop, building the site architecture, conducting market and competitor research, developing a brand voice and key messaging, copy ideation, and more.
Our process for developing a strong brand includes in-depth research and strong communication with the client, so that we can carve out a path for success. It takes a lot of listening and empathy to reimagine a brand, and create something that resonates with the company and the market.
At the core of that fundamental work is key messaging.
"Design a space worthy of what you put in it."
"Transform your garage with Autobox Garage Interiors. Premium flooring and organizational solutions that will make your garage the showpiece of your home."
Since the garage is often the first and last thing you see when entering or leaving a home, we felt that it was important to position garages as the gateway to your home.
By positioning Autobox as elite, premier, and the best in the industry, we were able to reach new audiences and allow customers to fully explore the possibilities of their garage.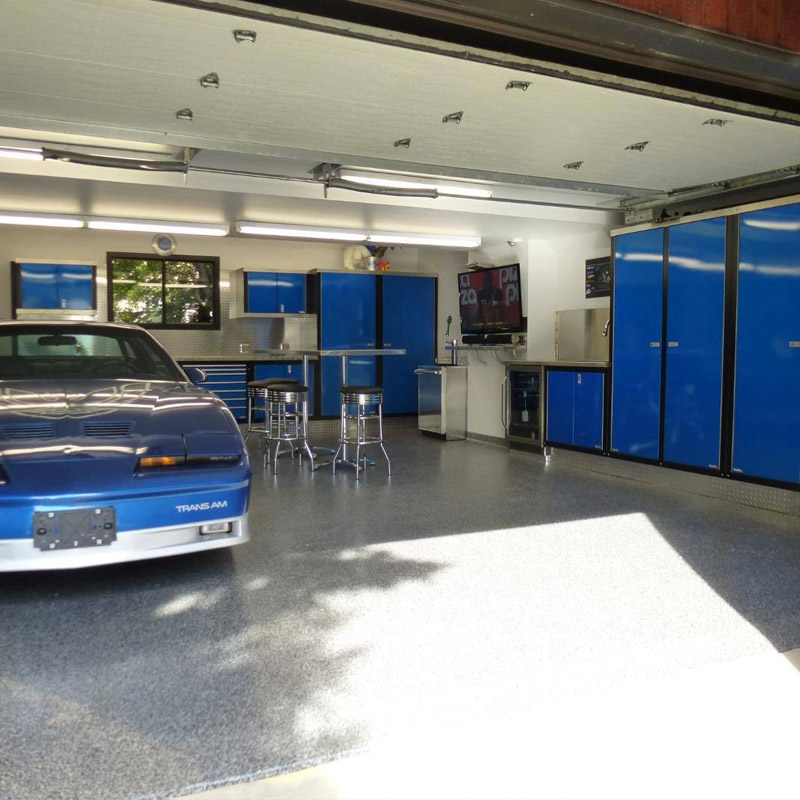 In addition to the new colour palette and logo, we wanted to show the garages in the very best light. We partnered with a local 3D modelling specialist to help us visualize all of the awesome garage possibilities.
Photoshoots of garages are difficult. It's hard to keep them organized, lighting is complex, and capturing all angles is tricky.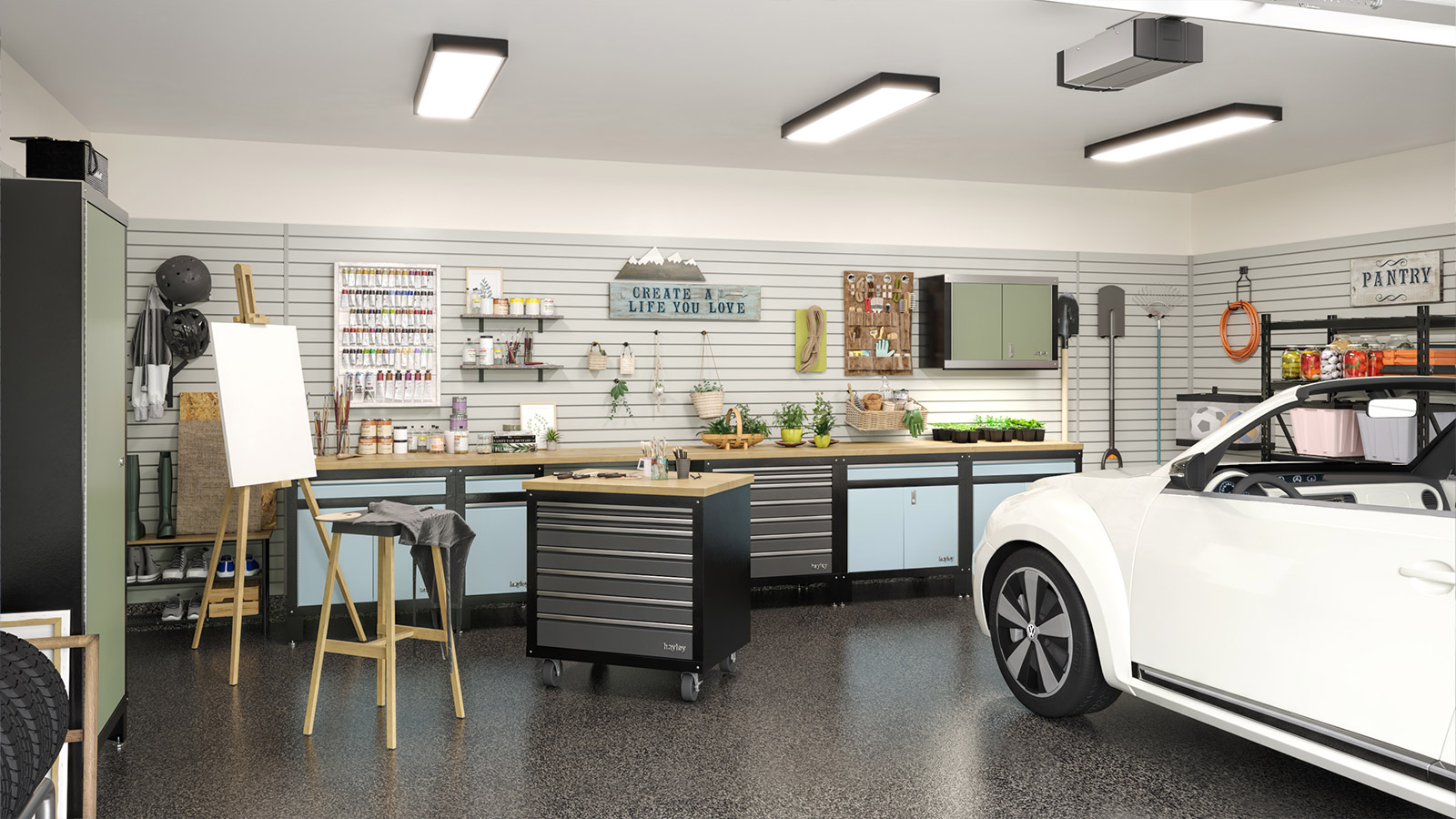 We opted for 3D renderings because it involved less props, was easier to light, stayed clean and organized, could show off all angles, and was easier to control. While most competition uses photoshoots of empty garages, we wanted Autobox garages to feel lived in and authentic to help customers really get a feel for the possibilities.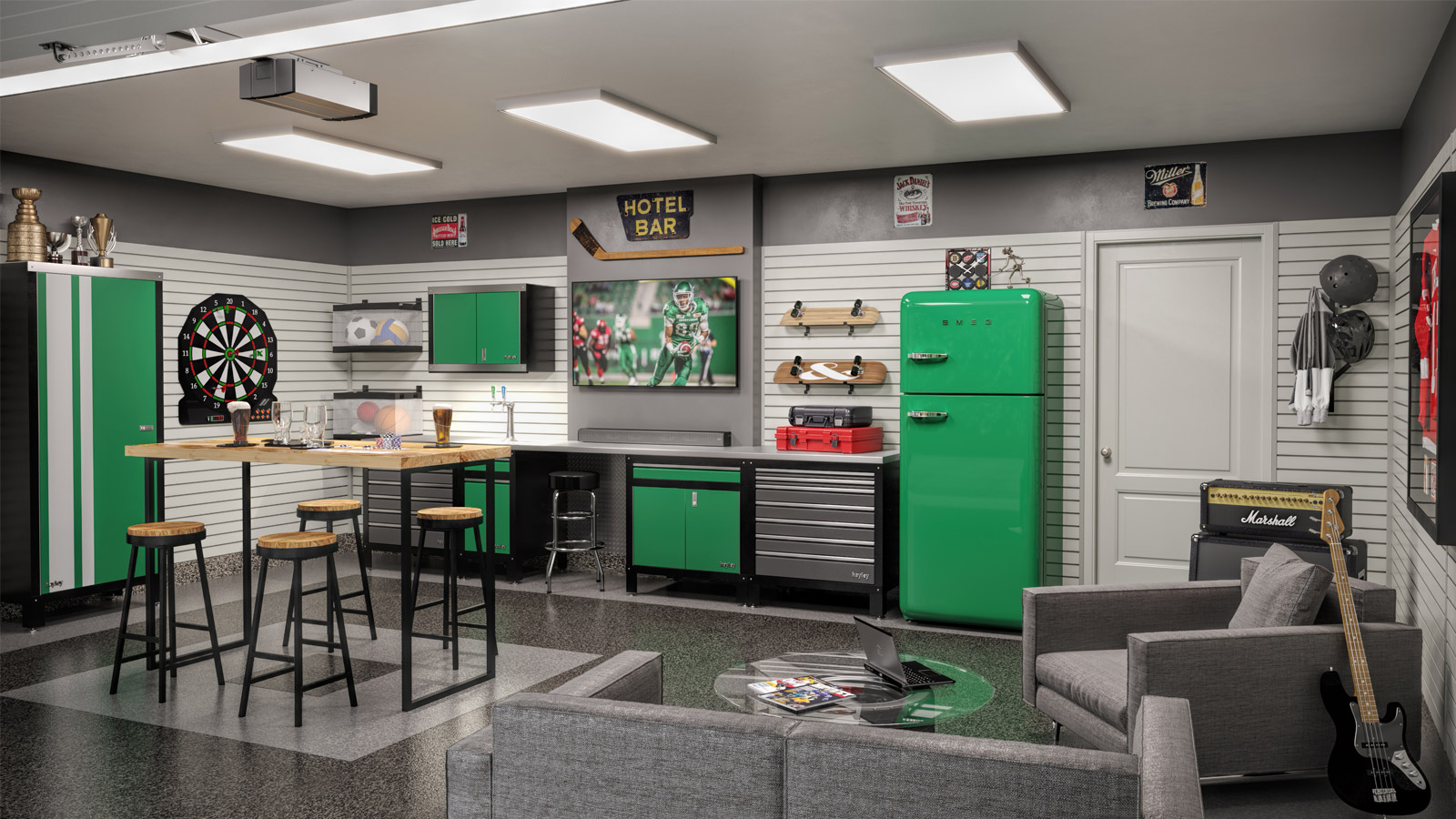 Building the website involved taking into consideration two important sides of the business. We designed and built the garage design consultation and services website, as well as an online store to buy garage accessories. 
Early on, we identified that we didn't want to create a website that only catered to the "man cave" audience. The target audience was both men and women, and it was important to show garages in all different forms including entertainment spaces, a place for organization, and anything else you could dream up.
We wrote a lot of product content, ensuring that the site was user-friendly and educational. We also showed off the new brand elements, which positions Autobox as a garage specialist that caters to high expectations and premium craftsmanship.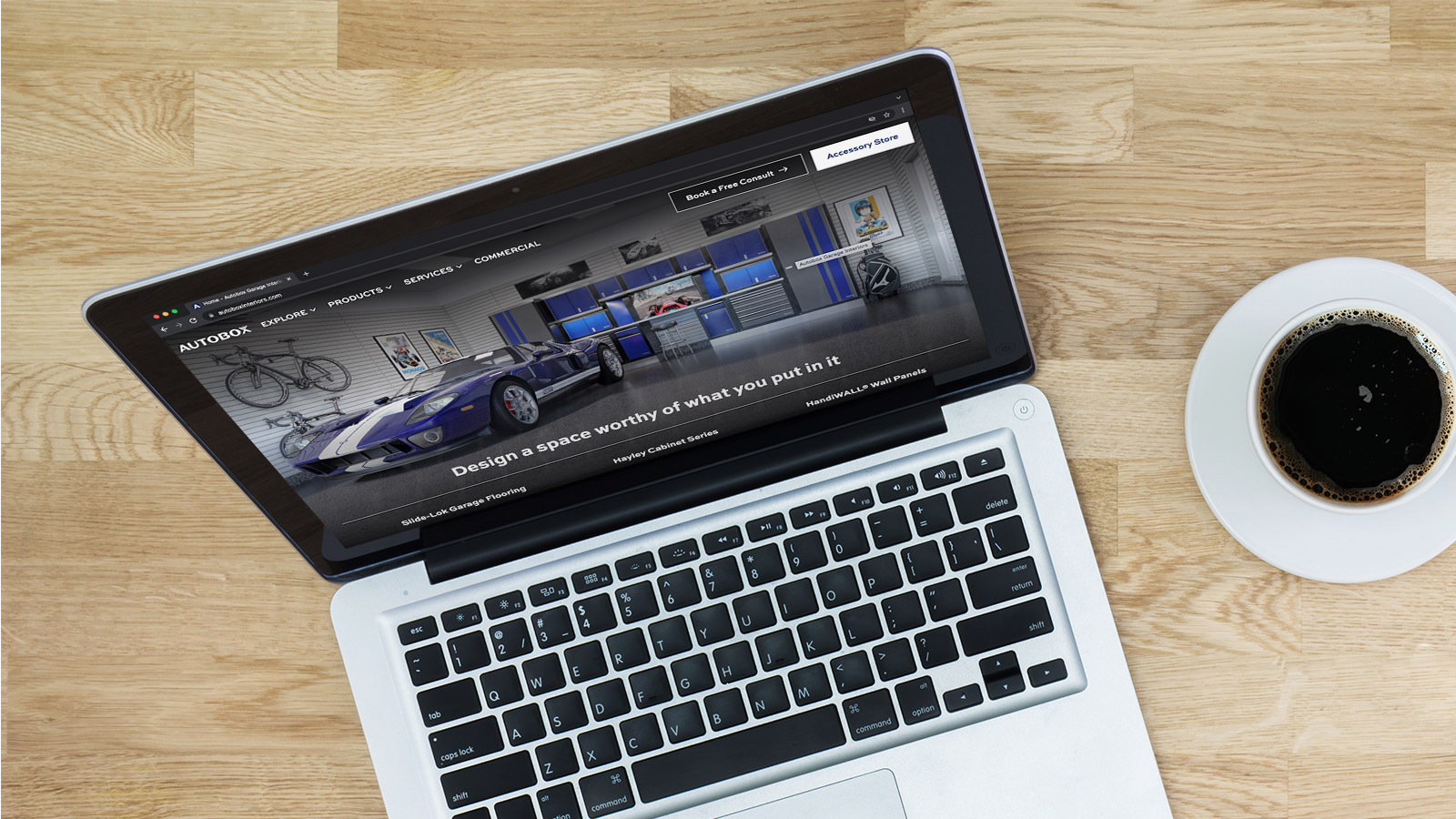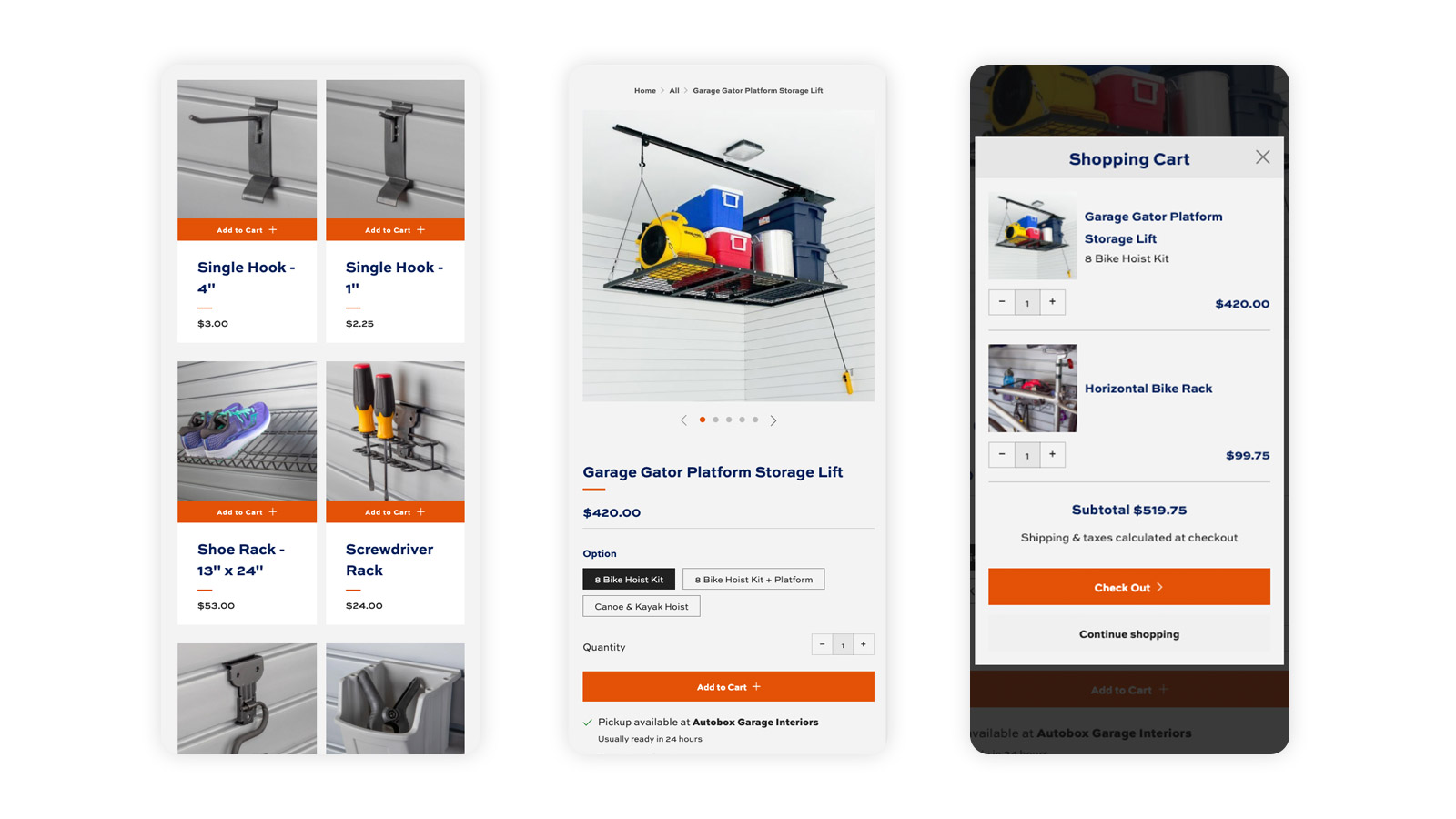 We added some subtle animations. Hover or tap this logo.
From beginning to end, the process remained collaborative. We worked closely with Autobox to ensure that all technical elements were spot on, but also to ensure that everything felt genuine and representative of the brand.
Bringing the content, design, and 3D renderings together, we created a unified brand that exemplifies a premium garage experience. By refreshing the brand identity, we gave Autobox the boost they needed to establish credibility and gain momentum.
The final step was to measure the outcome of our work.
"Buying a company and then changing the name 9 months later can be risky but I felt very comfortable with Rock & Bloom as they had experience doing this before. David and Heather understood my vision for the company and although we are only 12 months into this new endeavour, we have accomplished a lot because of the experience and professionalism of the Rock & Bloom team."
– Greg Porter, President, Autobox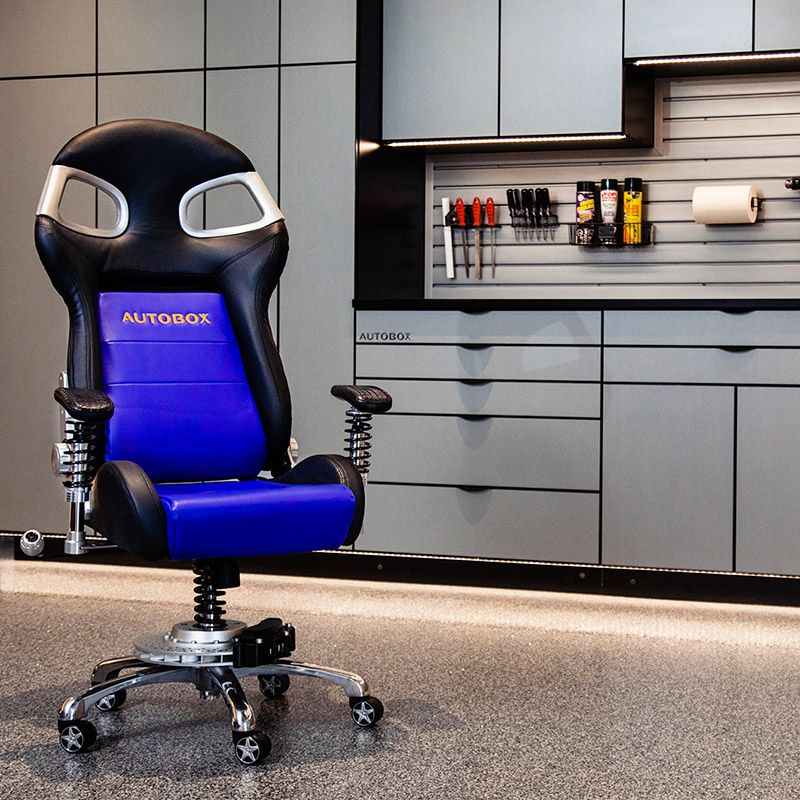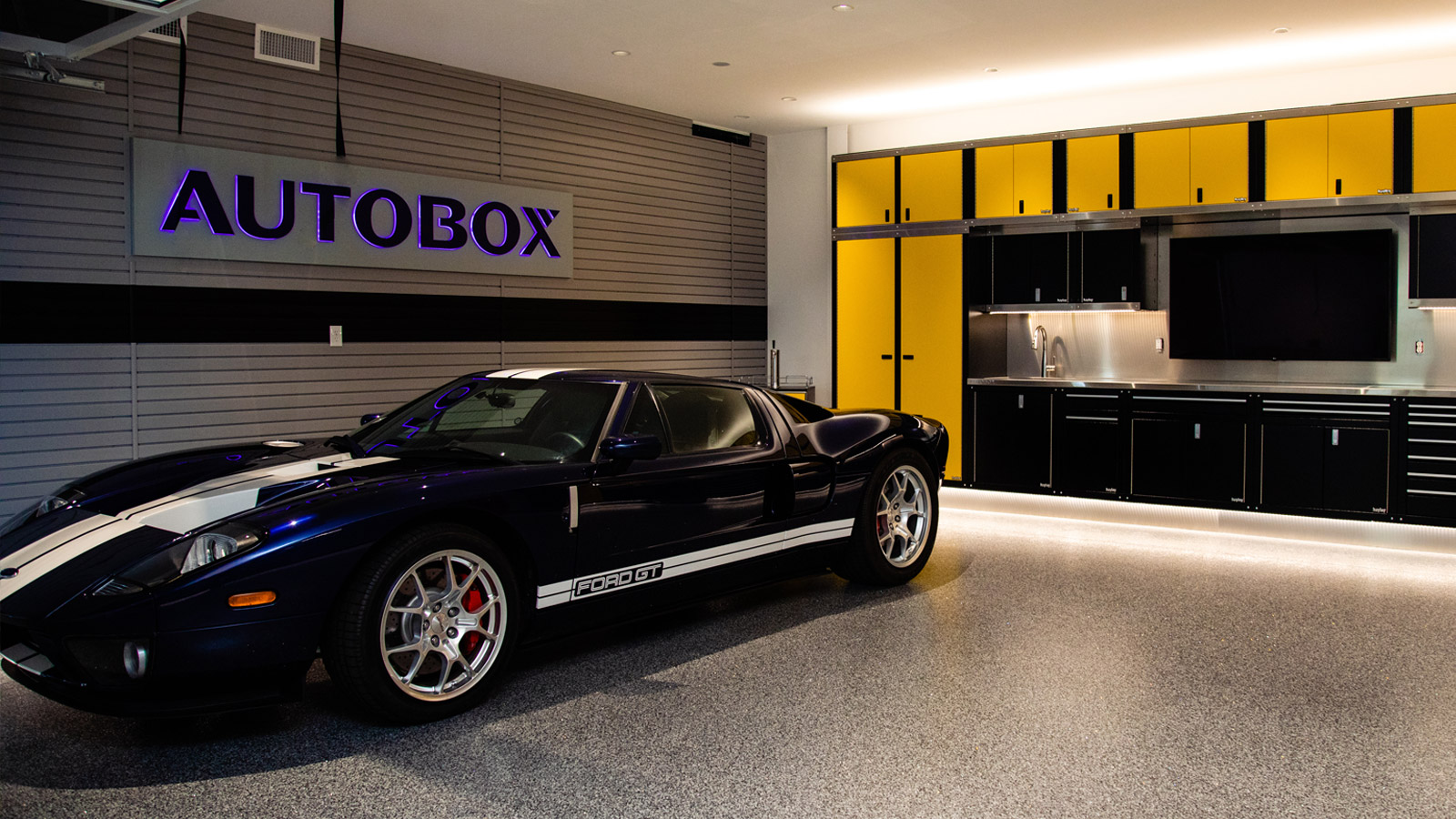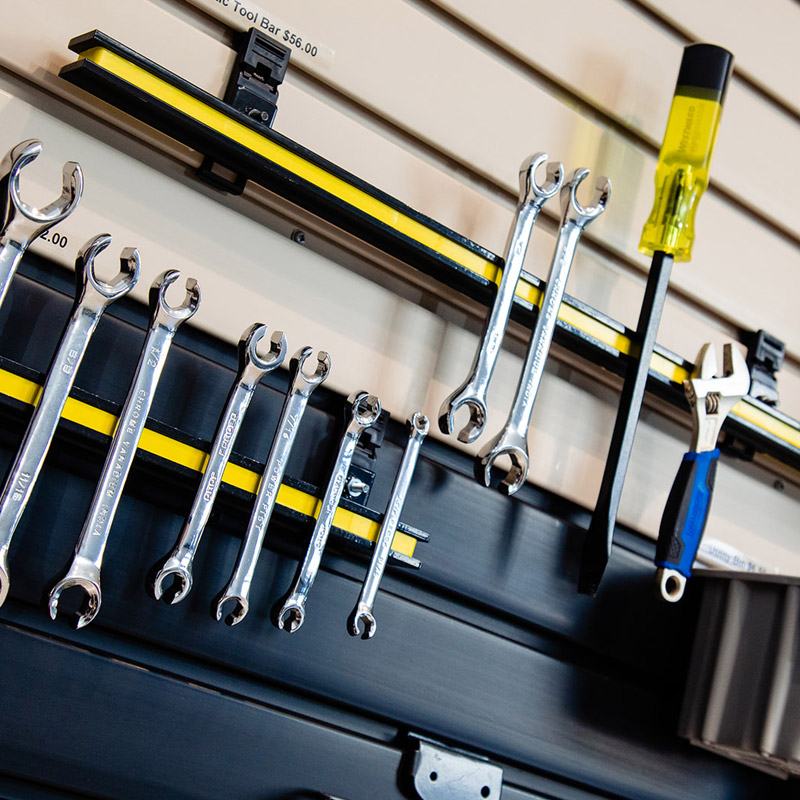 Through this new brand, Autobox is able to share their passion and vision with their customers in a way they never have before.
Customers can now connect with Autobox via their website, online store, or in-person showroom. The showroom combines all of the brand's elements and presents them in an unforgettable way. Visit the showroom today and prepare yourself for an exciting, immersive experience.