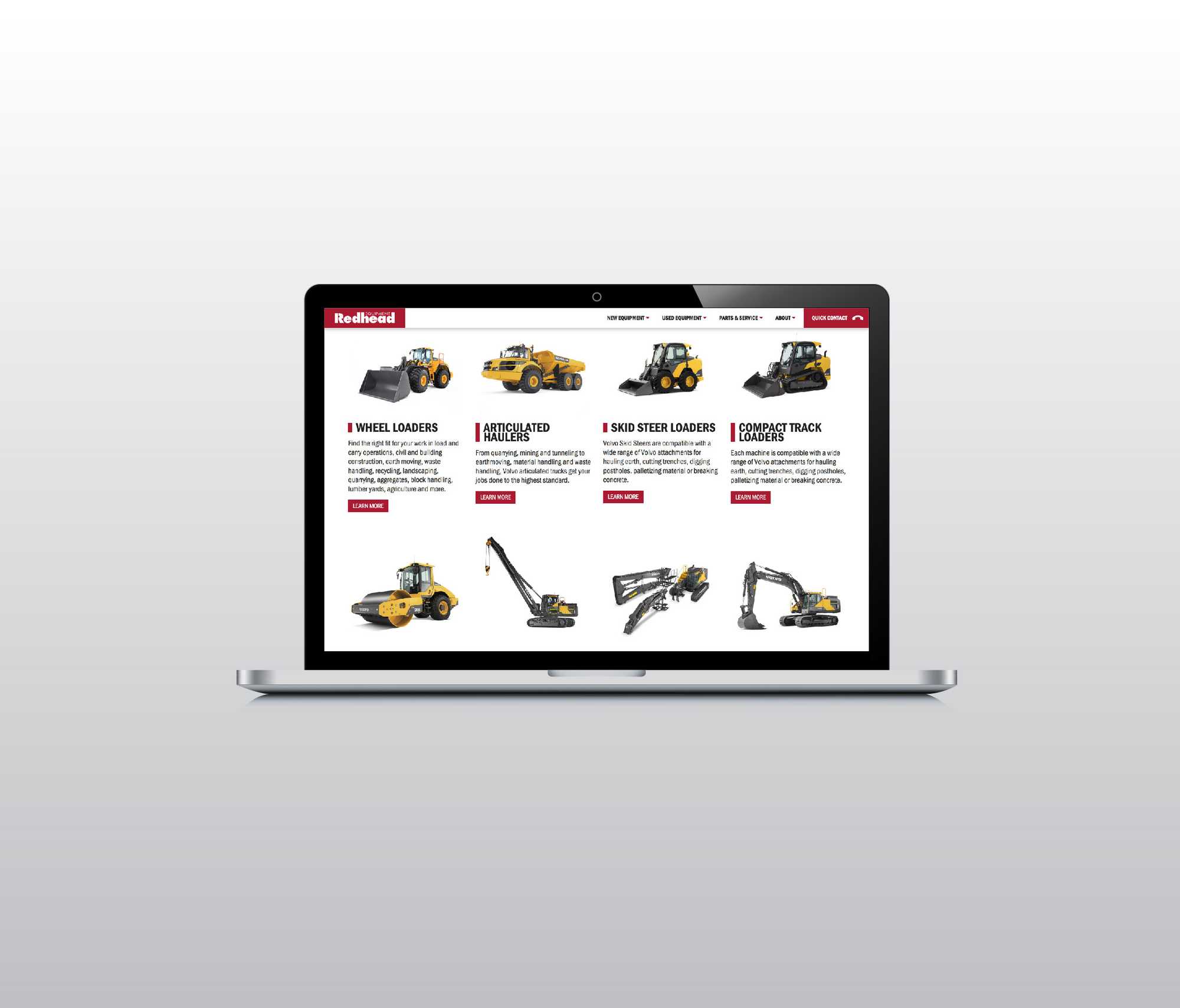 Redhead Equipment's goal with their new website was to generate more sales with a site that highlights their biggest revenue driver: used equipment.
Driving an increase in qualified leads and conversion rate while integrating a complex third party system and displaying the results in a visually appealing manner was a tall order. But what might sound like an impossibly complicated, grande, iced, sugar-free, vanilla latte with soy milk to some, was a challenge we met with vigor.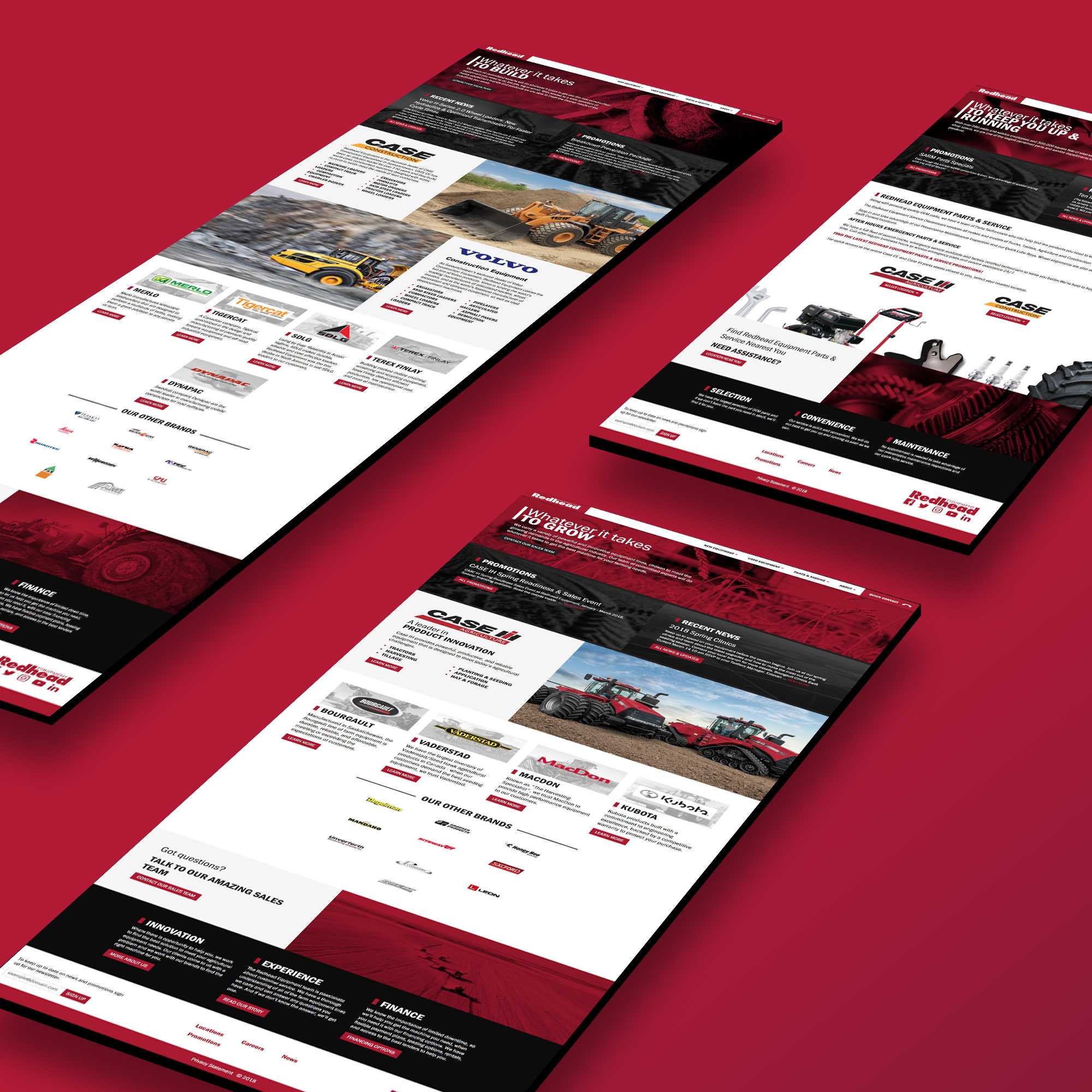 Redhead Equipment's new high performing website acts as a tool for customers as opposed to a one-way information pit. Launching into their 70th year of business, this website required needs-focused design, strong SEO, and intuitive navigation. Ensuring it didn't look like every other heavy equipment dealer site and managing the vast content of a large scope site, we developed a quick contact widget. Customers can now connect with Redhead Equipment parts, sales or service teams from their fingertips, reaching the people nearest to their location without entering any information.