Floating Gardens is a family owned and operated farm located near Osler, Saskatchewan.
By utilizing hydroponics, the team at Floating Gardens is able to grow in their state-of-the-art greenhouse facility year round, even during wild Saskatchewan temperature swings.
Inspired by a mission to improve local food security, Floating Gardens aims to connect more folks with locally grown goodness. They take pride in educating the public on how and where their food was grown.
Floating Gardens needed a strong web presence to match their strong mission statement.
The Problem
The Floating Gardens team made a lot of their customer connections at local farmer's markets. Unfortunately, once COVID-19 hit and the farmer's market was no longer an option, they were left scrambling to find new ways to get their veggies into the hands of their customers. They decided the best solution would be to offer an improved online shopping experience, as well as local deliveries and farm pickup options that best serve their loyal customers.
The Scope
The project scope included:
Customer personas
Marketing & Social Strategy
Content Site
Photography
Shopify Site
The Process
Brand Strategy
Creating a cohesive brand strategy involved completing a brand workshop, developing customer personas and key messaging, building the site architecture, building out a marketing and social strategy, and copy ideation.
Content
Content was a big part of this project. We needed to convey the difference between Floating Gardens and other vegetable producers, but we also wanted to highlight the information in a fun, engaging way.
That meant using well-placed vegetable puns and coming up with new names for their different vegetable categories. Here is what we landed on:
Fancies – premium quality, without any cosmetic blemishes
Uglies – incredible flavour and freshness, with maybe one or two blemishes
Feedies – not sold and fed to local livestock or compost piles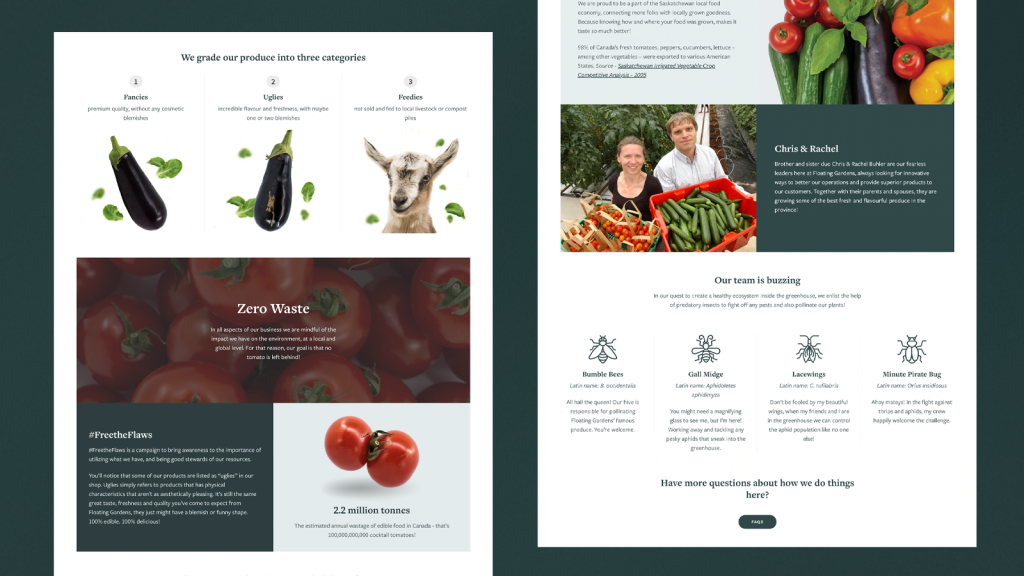 We even added a "meet the insects who help us" section to their "who we are" page to help highlight their unique use of insects in creating a healthy ecosystem and pollinating their plants.
Visual Identity
When it comes to food, visuals are everything. We wanted to ensure that our photography was professional, appealing, and made the veggies look as delicious and fresh as they are in person. Their veggies are better than their competitors, and we needed to show that, not just say it.
We used photography not only to highlight the products in the store, but also to add colour, texture, and personality to the main site as well. The floating vegetables and tomato slider on the homepage are just a few of the unique touches that make this site stand out from the rest.
Website
Since Floating Gardens has a unique set of needs, we wanted to ensure that we covered all of the bases when building their website. This meant creating a site that is both informative and functional. The content is strong and tells the story of Floating Gardens and their remarkable vision.
The website also functions as a store, allowing visitors to buy their products online, and even offering subscription boxes. The shop is easy to navigate and allows you to choose between a one-time purchase or a recurring subscription at checkout.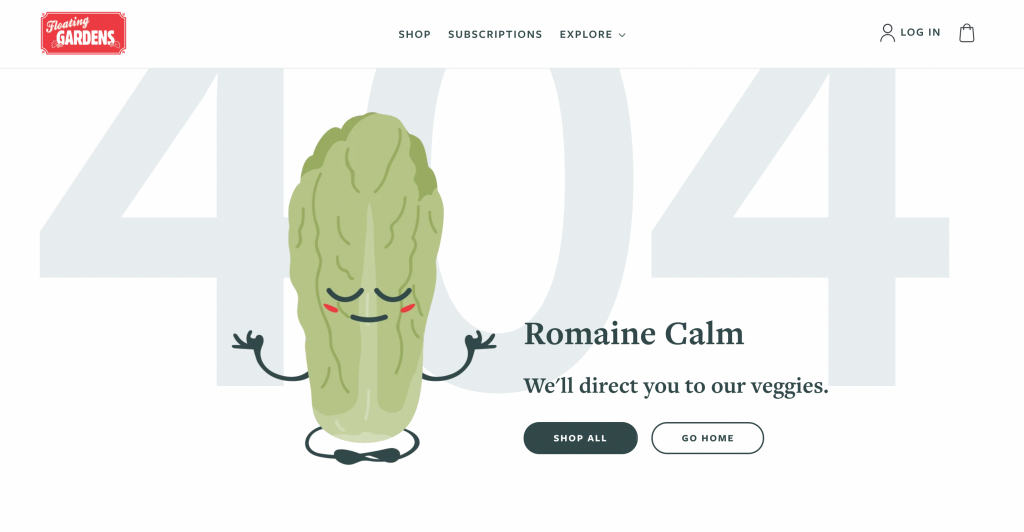 Launch
The final step was to launch the new site. From ideation to launch, we collaborated with Floating Gardens to ensure we were telling their story in the best way possible. We wanted to elevate their brand and make it easy and convenient for customers to come to them.
Floating Gardens is scientifically-focused, using growing practices that ensure the veggies are optimal. Their agricultural innovation has created sought after produce. From the pickiest child who will only eat Floating Gardens tasty veggies to top tier restaurants serving quality local ingredients – there is something for everyone.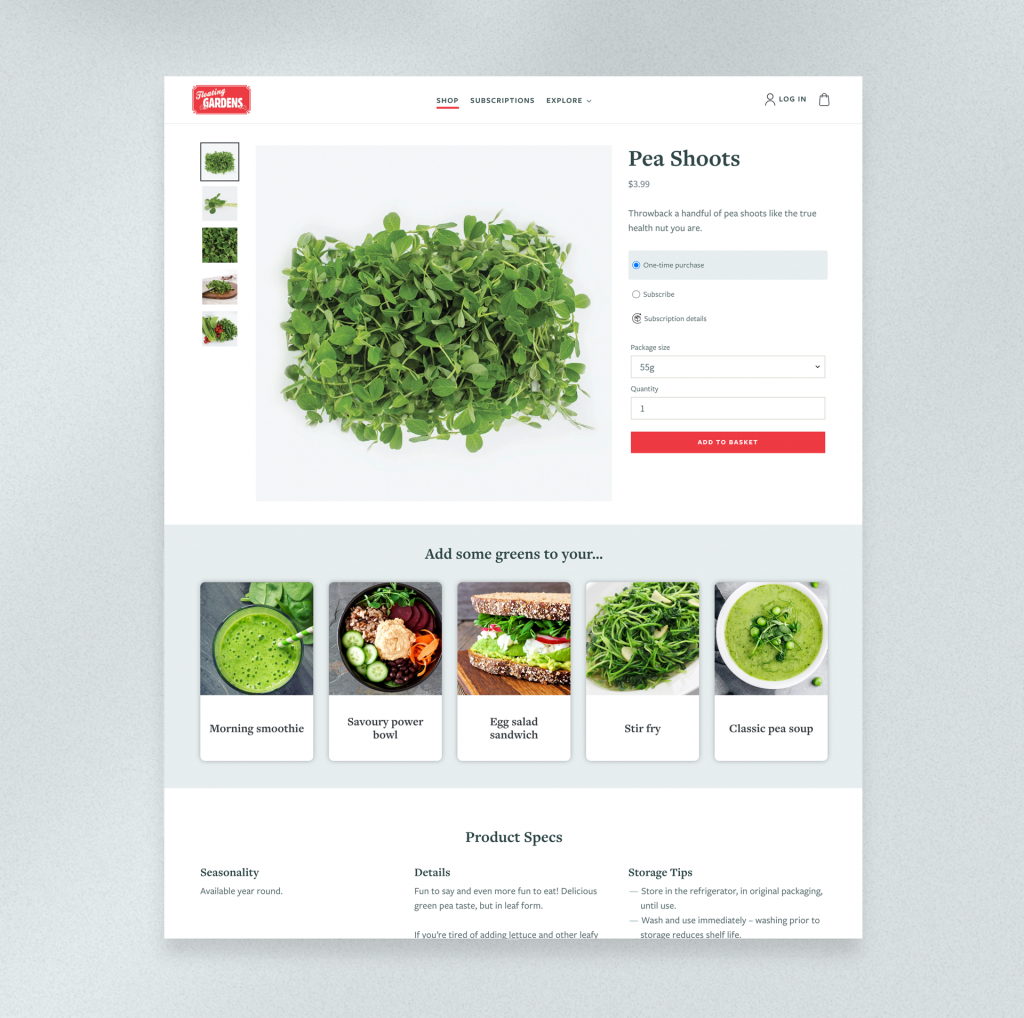 Check out Floating Gardens selection of fruits and vegetables (they even have edible flowers) and taste the difference for yourself.