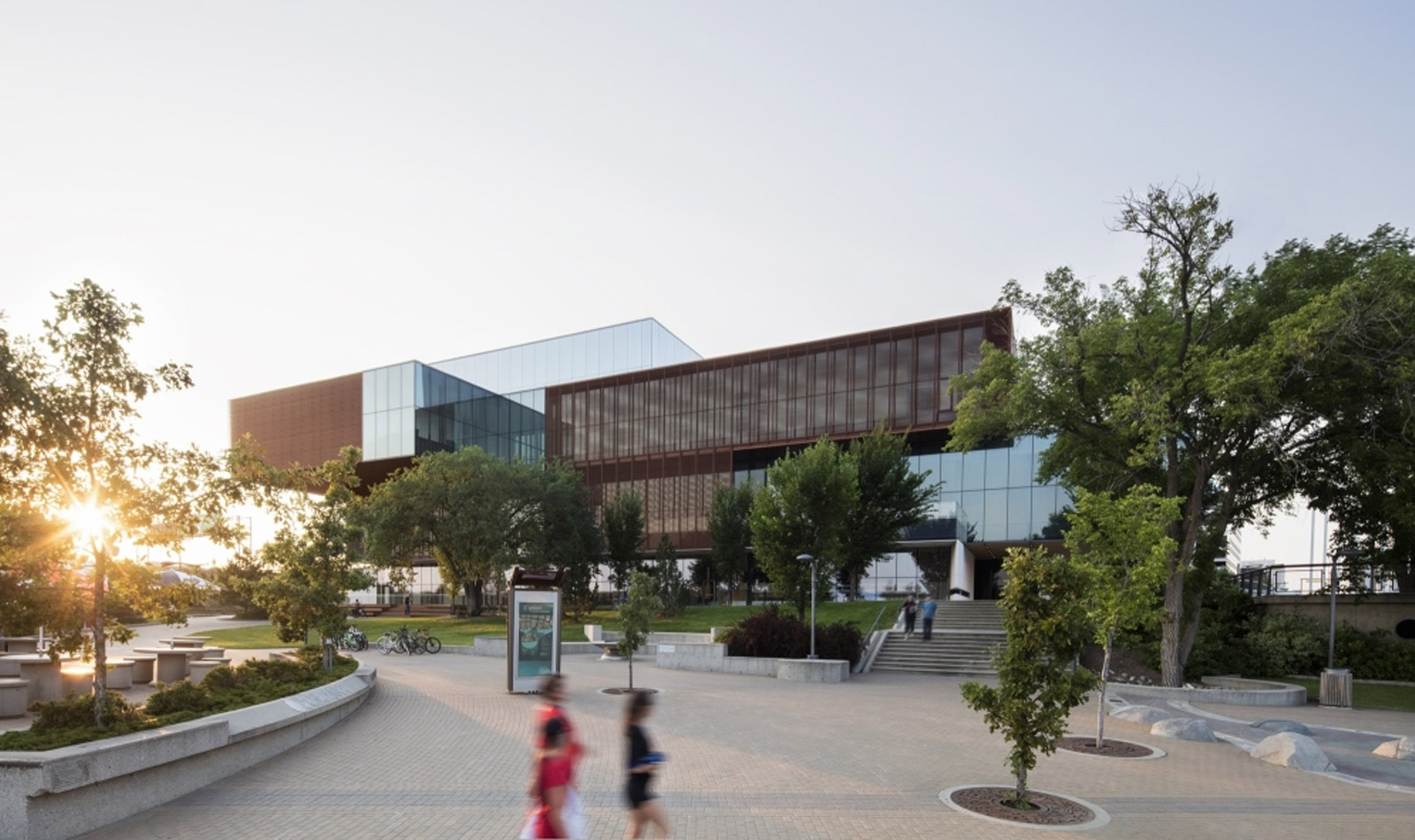 Remai Modern presents and collects local and international modern and contemporary art that connects, inspires, and challenges diverse audiences through equitable and accessible programs.
The museum aims to be a welcoming and inclusive public gathering place where we recognize the past, engage with the present, and envision new futures together through art.
Challenge Accepted
With new branding to implement, their five-year anniversary coming up quickly, as well as new CEOs with big ideas, Remai Modern was ready for a change.
The challenge was to create a site that is inclusive to all, implement the new branding in a way that serves their diverse audience, and balance usability and design to create a top-tier user experience – all before their five-year anniversary.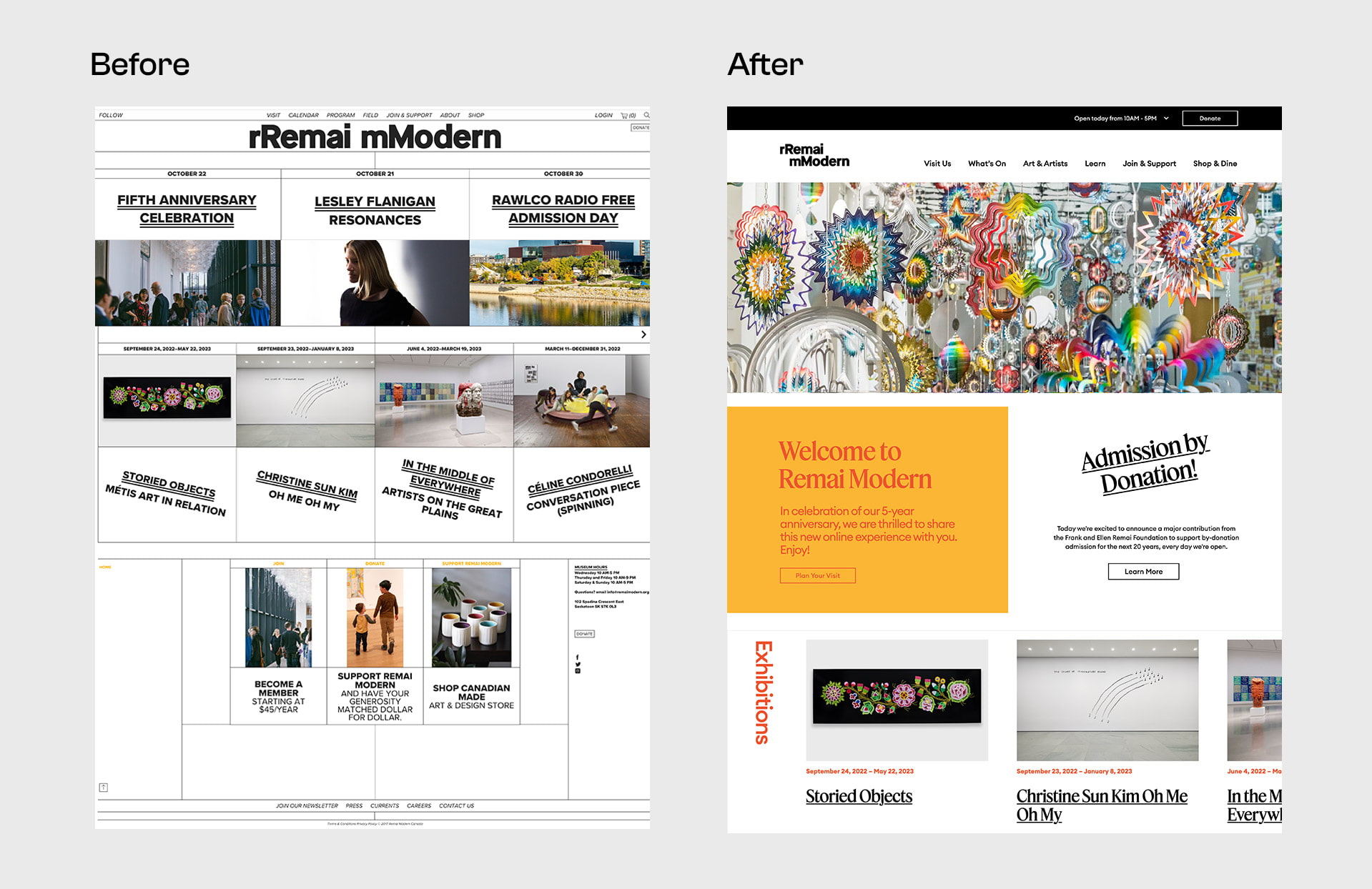 Big Goals Lead to Big Gains
The project goals included:
Full site redesign with a mobile-first approach
New art & design online store that is accessible to everyone
Implement an approachable, inclusive, and inviting design throughout
Prioritize user-experience and easy navigation
Create an atmosphere that represents who they are
Strike a balance between form and function, and ensure that design doesn't overstep the content
Ensure that the Remai Modern team feels empowered going forward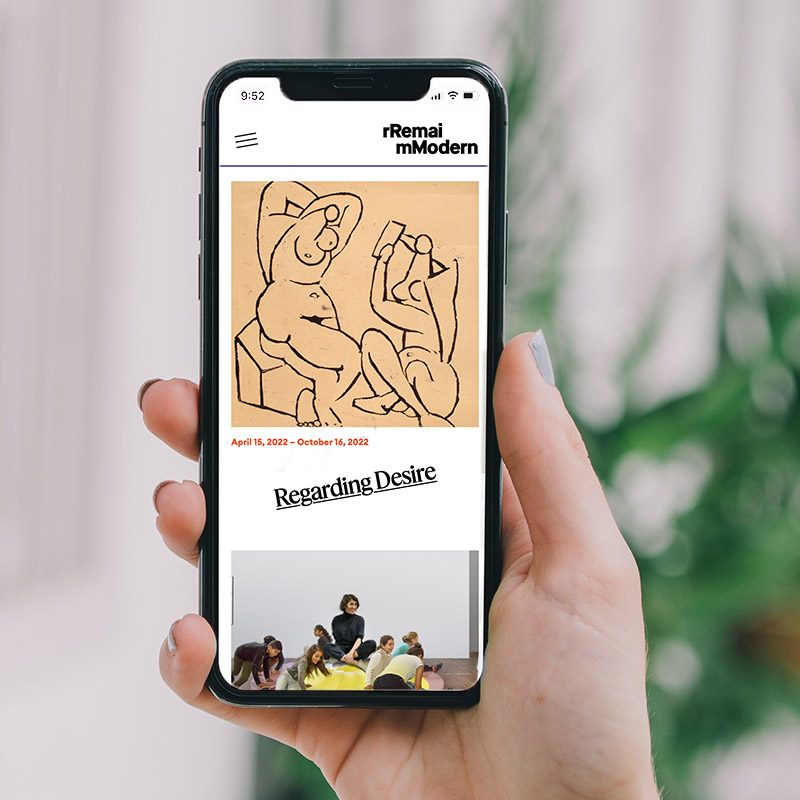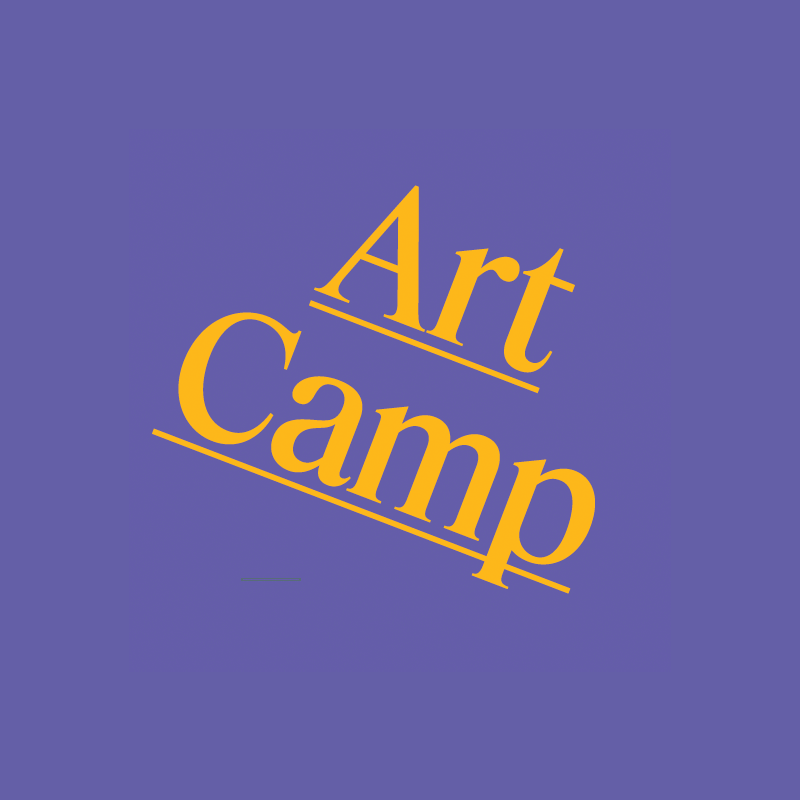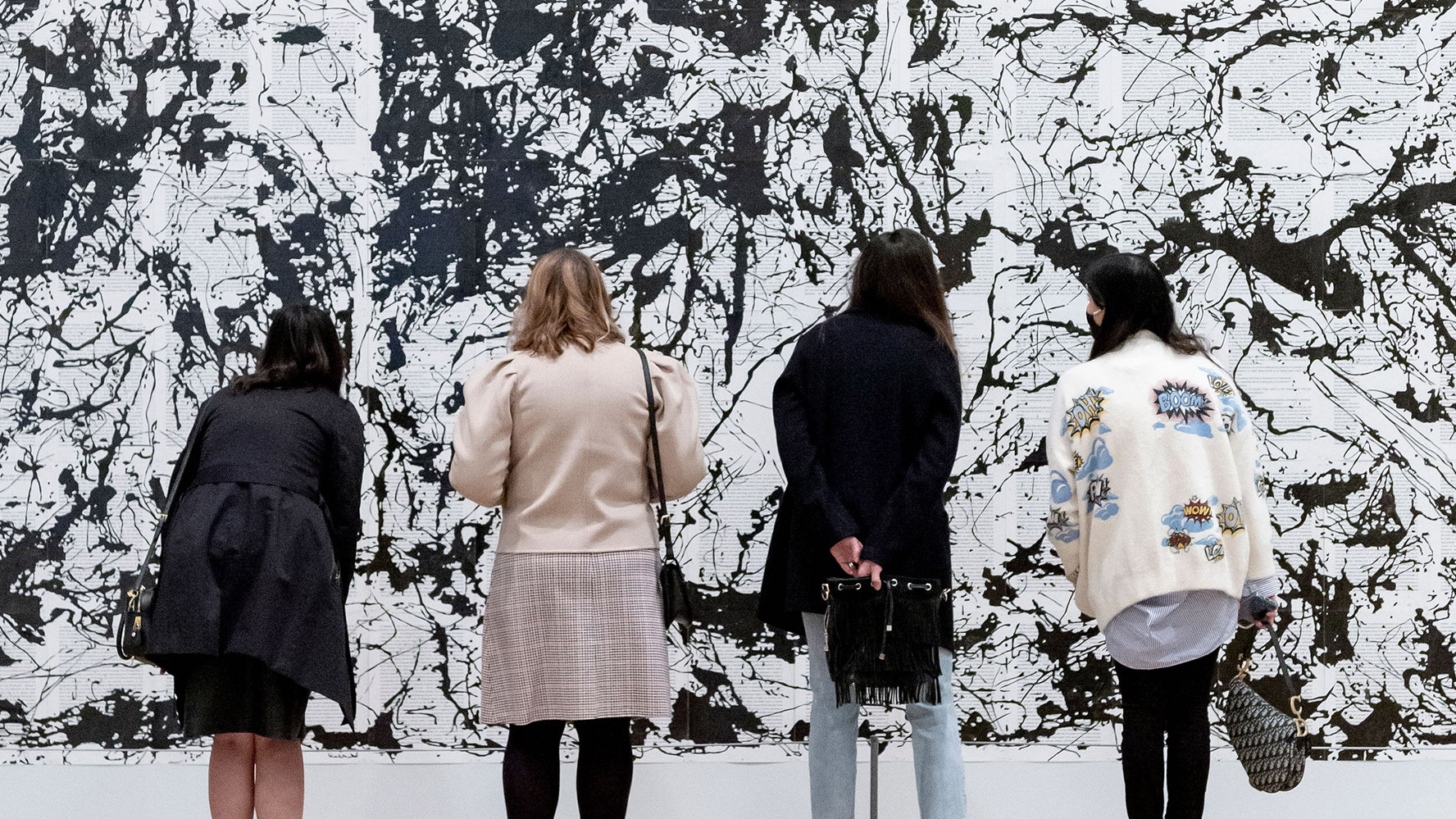 Getting Down to Business
At Rock & Bloom, we work in phases to best optimize our time and energy. Our discovery phase is where we learn all about the business we're working with. This stage is the foundation of what we do, and sets us in the right direction. It includes brand strategy workshop, customer persona development, and audit and assessment.
Next we move into strategic organization, which includes card sorting and tree testing, site architecture, which was a huge component of this project, and wireframes.
Finally, we move into design and execution. This includes design concept, development, and site launch. From initial design to website launch, we collaborate every step of the way to ensure a brand that delivers some serious wow factor.
Online Store
The online store was a huge component of the redesign. We needed to ensure a smooth workflow and easy access to their gorgeously curated products. Like the museum itself, the store features one-of-a-kind, innovative, and artful gifts that are as functional as they are beautiful.
Adopting a mobile-first approach, we crafted an online shopping experience that is immersive, easy to navigate, and exciting.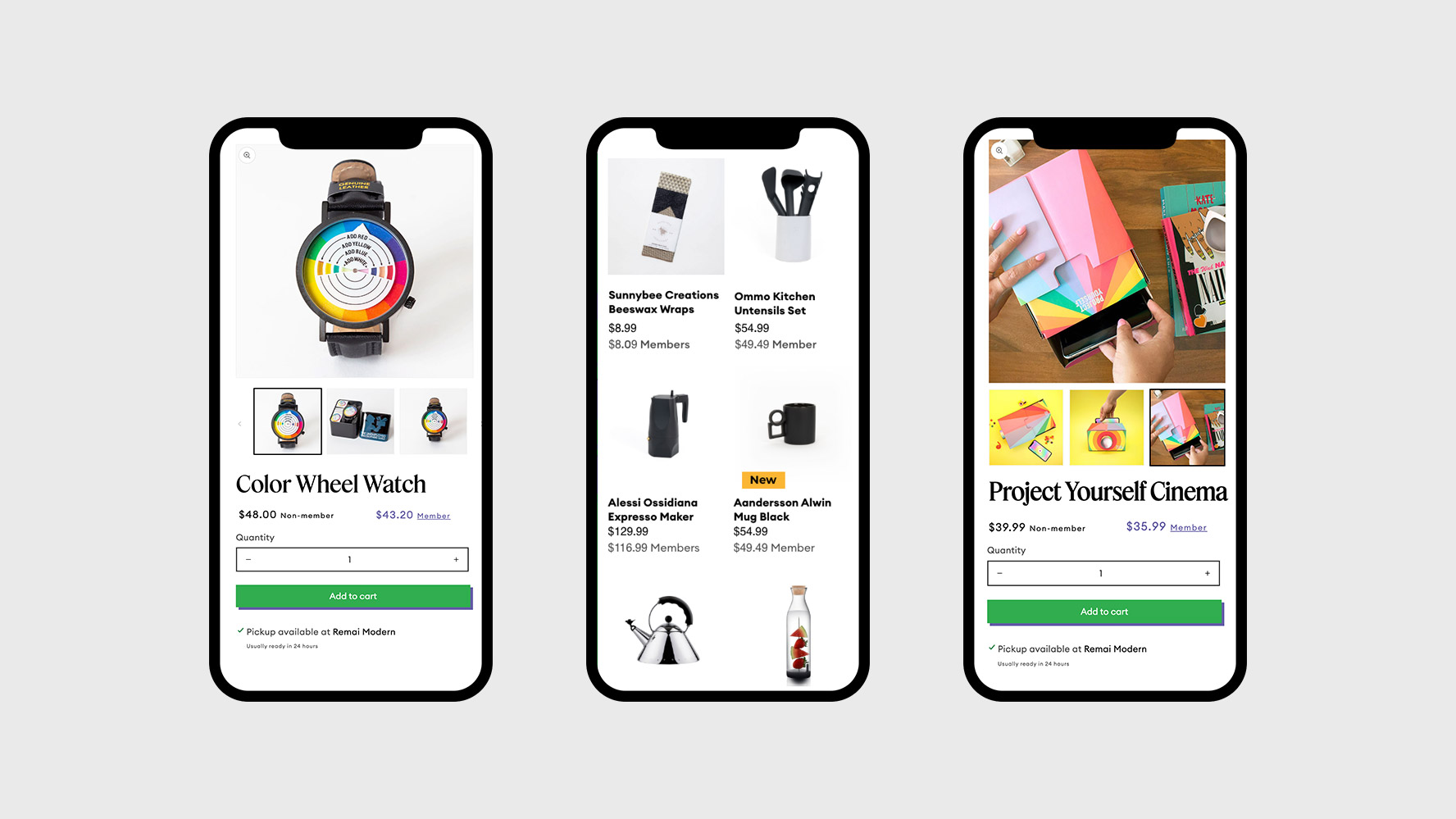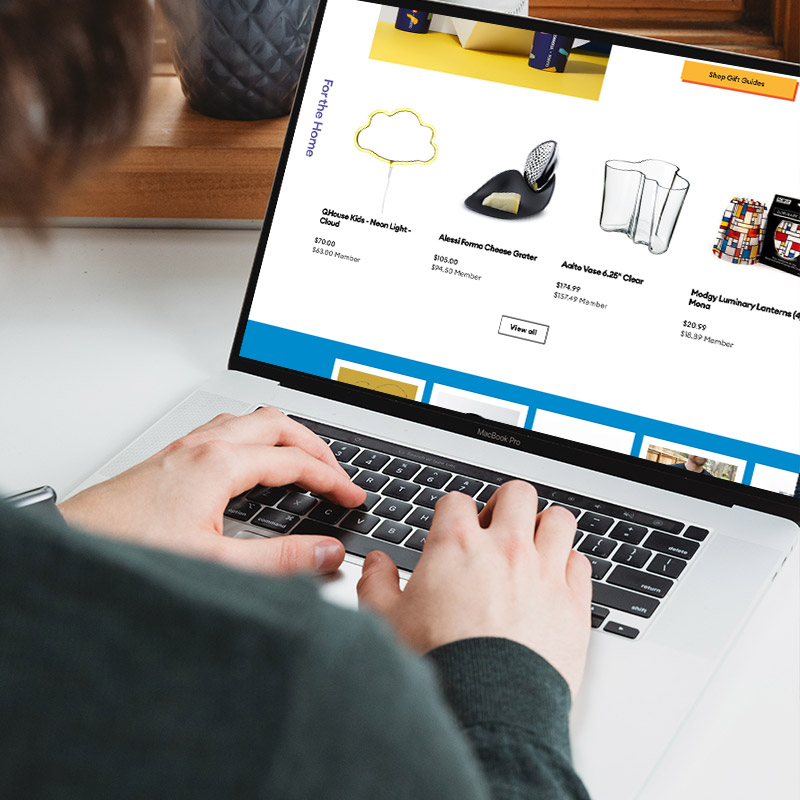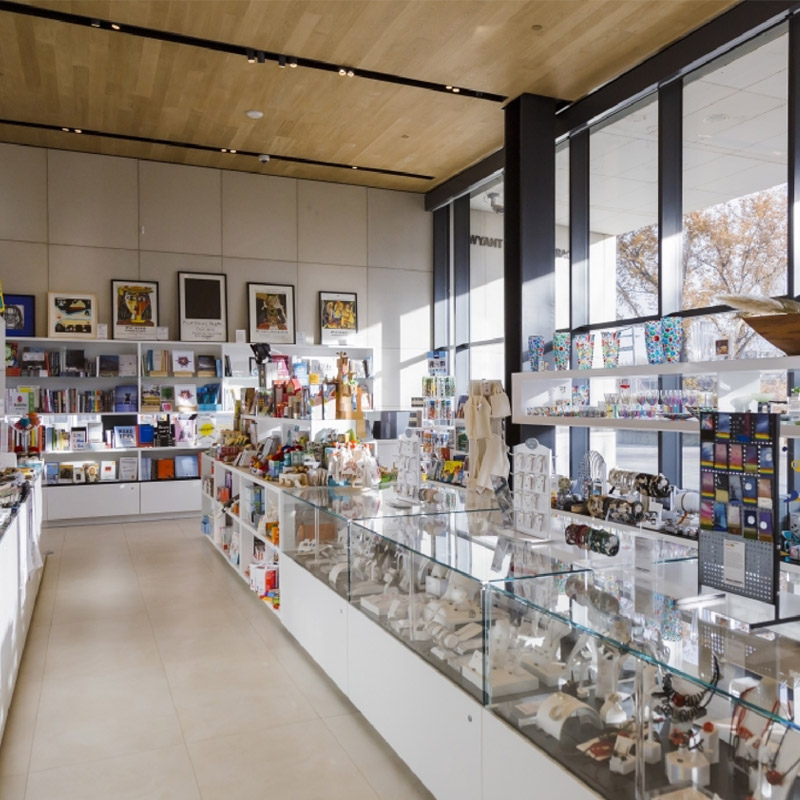 Website Redesign
The website redesign was an exciting challenge for our team. Using the brand guidelines, created by world-renowned design firm Wkshps, we needed to bring their vision to life online in a seamless and connected way.
We started by asking ourselves how we could make the website more approachable and inviting. This is potentially the first touchpoint that a visitor will have with Remai Modern, and we needed to make sure that it was a positive one. Bright colours and playful animations evoke a welcoming feeling, while large images help to preserve the art and create an immersive and engaging experience for the user – one that will hopefully inspire them to visit the museum in-person.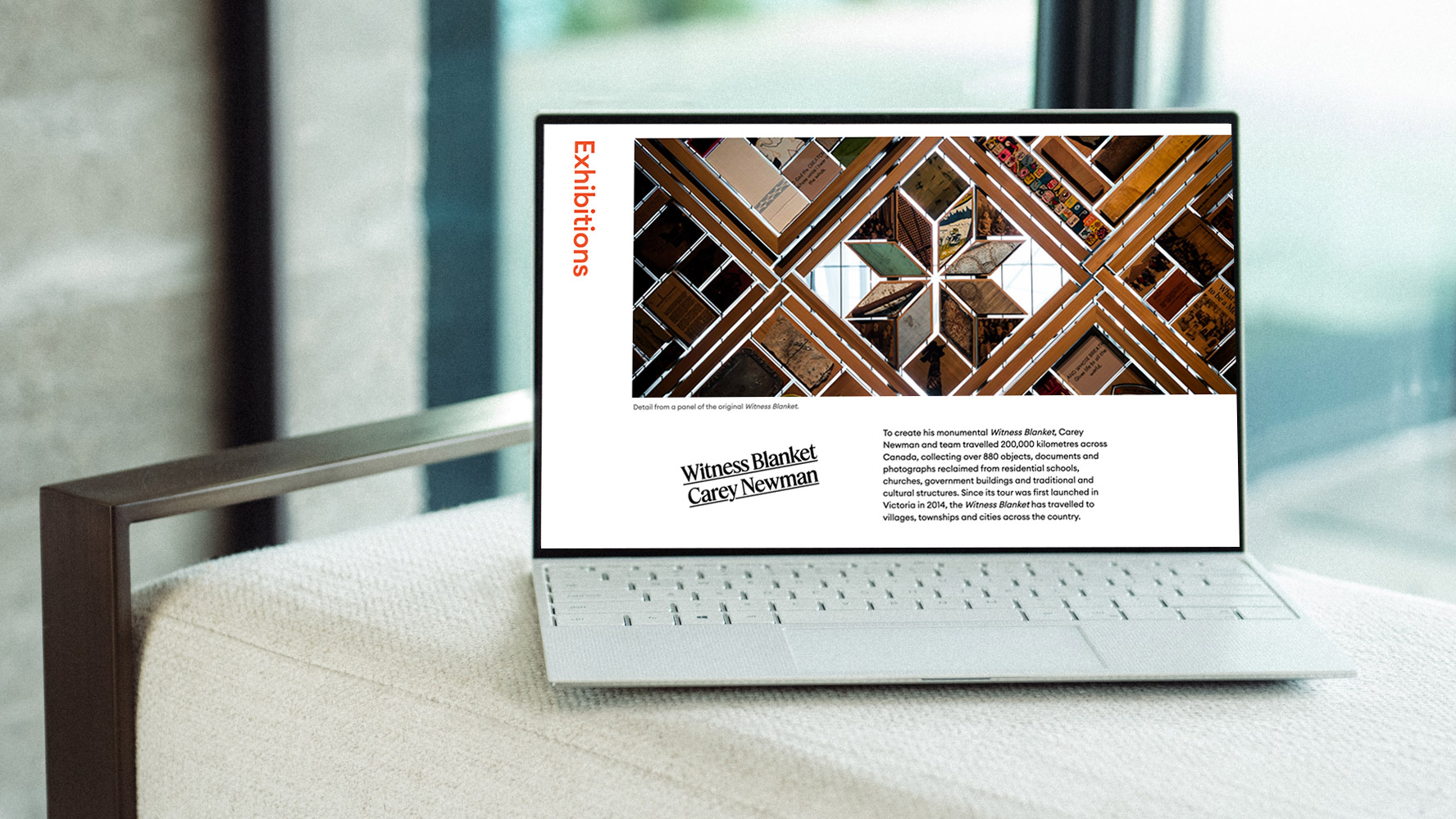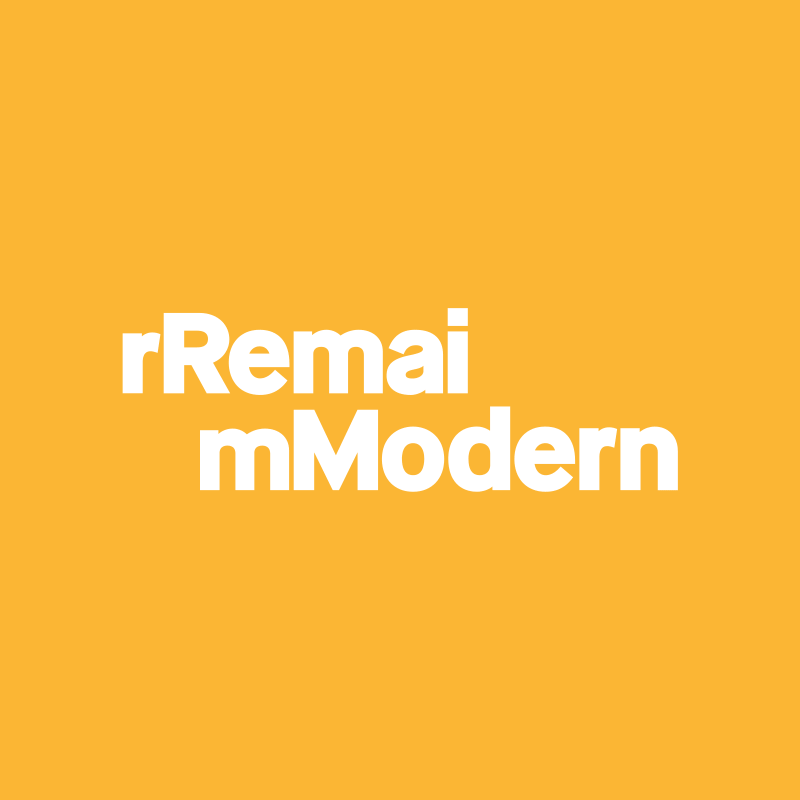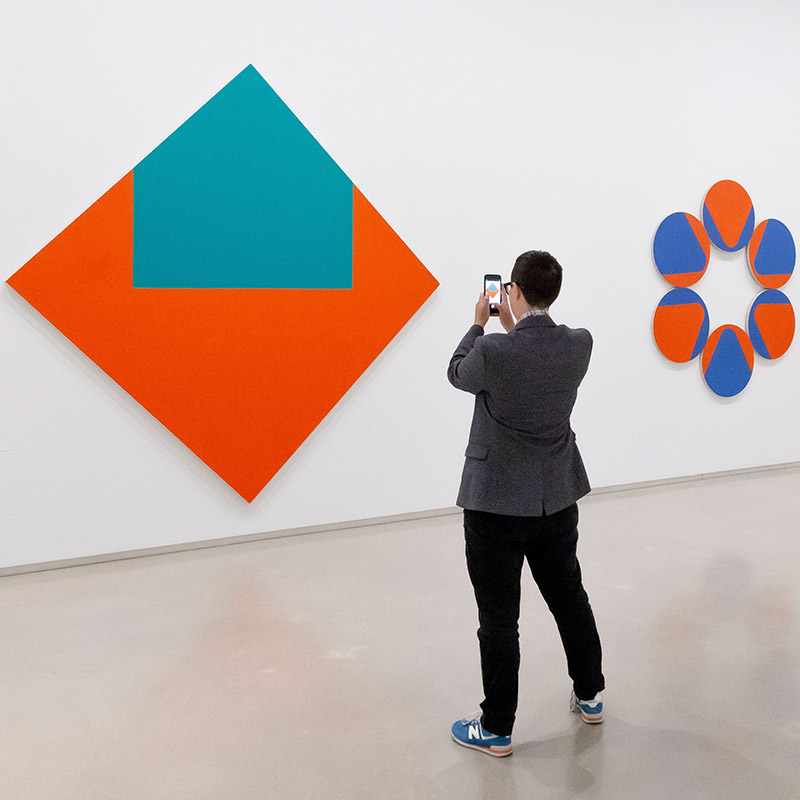 Inclusivity
A common thread throughout the entire project was inclusivity. The store, the website, and every piece of the brand needed to feel welcoming to all. We added a Family Page, featuring children's art programs and activities, to welcome families to explore and engage with art.

We also created a seamless events calendar, to make it easy for anyone to search for upcoming events and participate in these community gatherings.
We redesigned the mega menu for ease and usability – pairing bold colours with big headings, and organizing the information in a thoughtful way that compliments the user-experience.
All of these little touches remind visitors that Remai Modern is for everyone.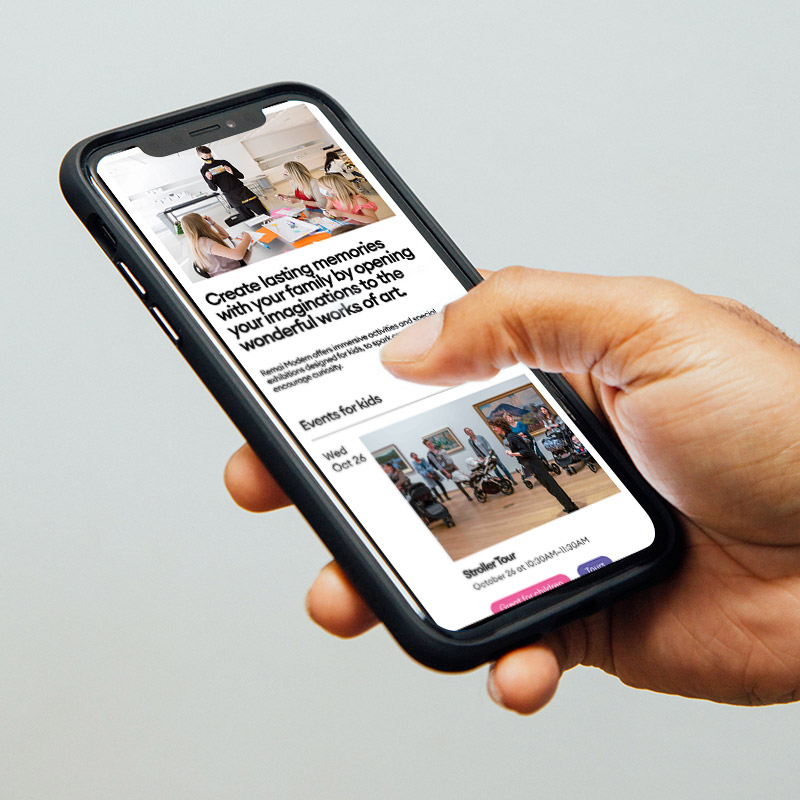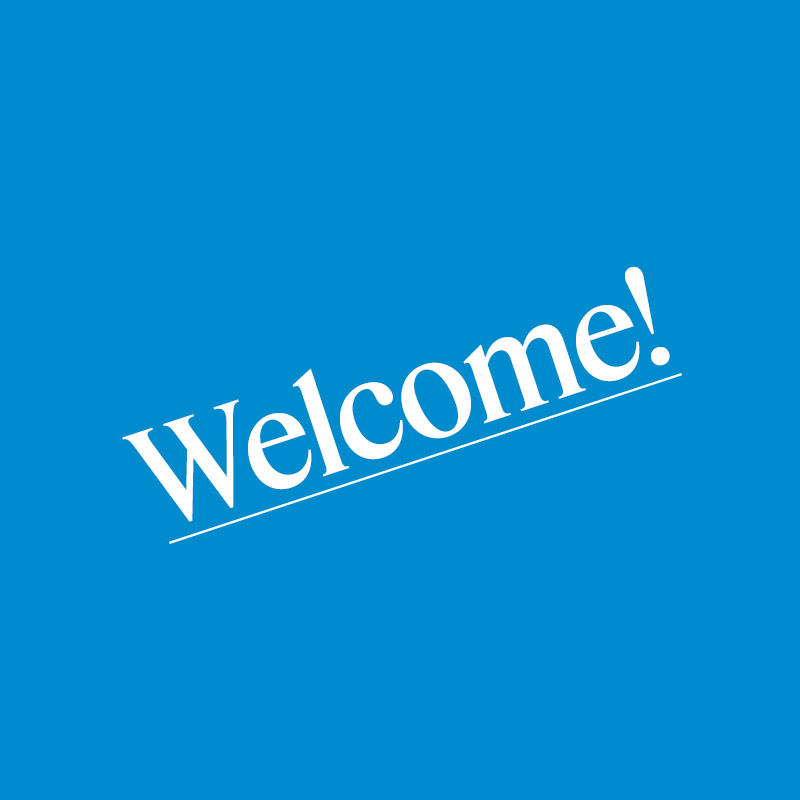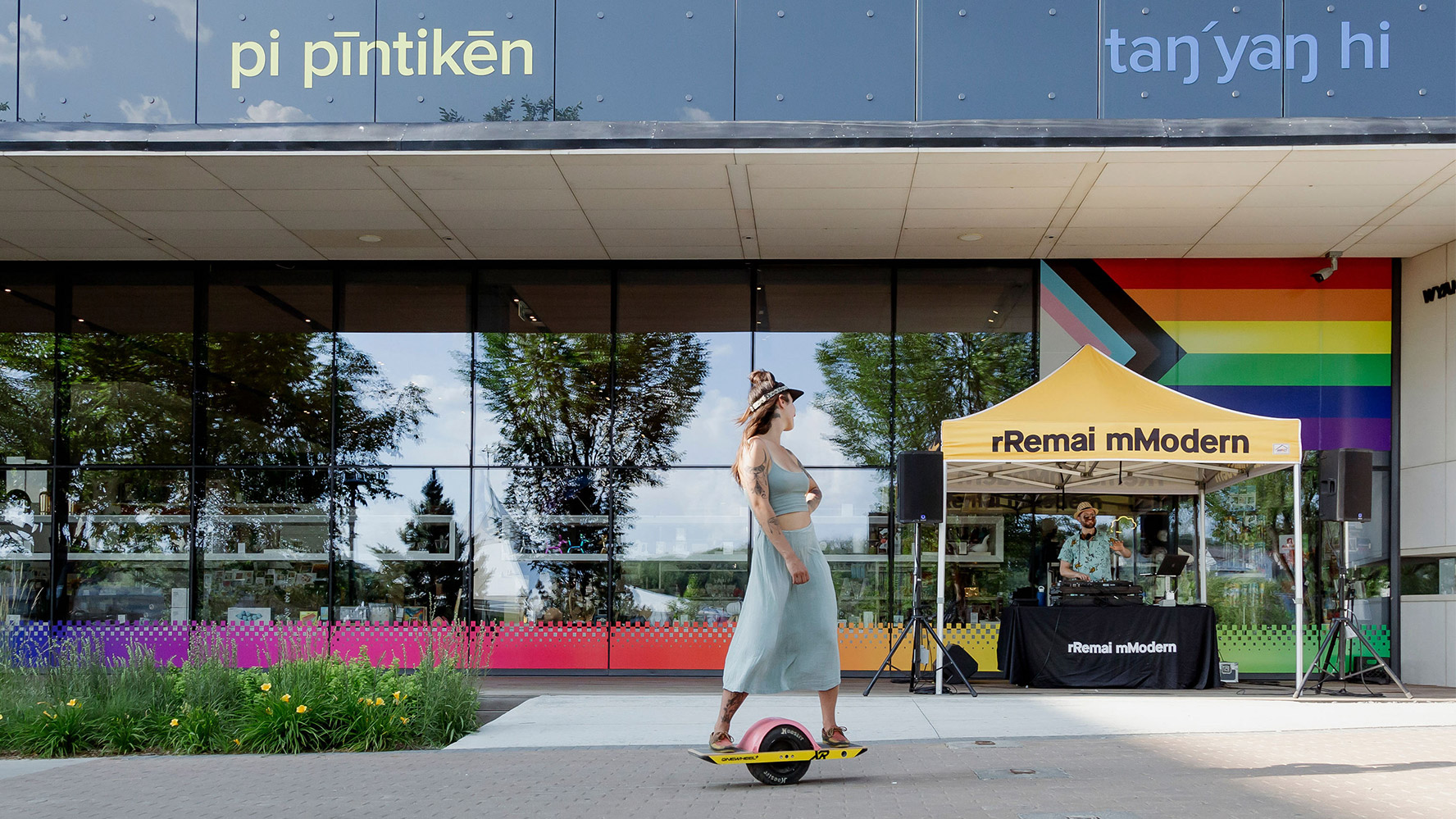 Celebrating The Wins
Our partnership with Remai Modern is collaborative, inspiring, and built on trust and understanding. This is our second project with Remai Modern; we previously built Remai Modern Currents, a digital storytelling platform that acts as a virtual doorway to the museum that anyone can access at any time. We're so grateful for the opportunity to work with them again.
"When we partnered with Rock and Bloom to redevelop the museum's website we knew we had an exciting challenge in front of us. We had new branding to implement and a wide variety of offerings to organize for a diverse audience. Plus, we wanted to launch the website in time for our 5-year anniversary which was just a few months away.
"Rock and Bloom's ability to quickly respond to feedback and be innovative problem-solvers was first-rate on this project. Creating the website and online store for a contemporary art museum is complex and we are very particular about our brand. We were so impressed with how Rock and Bloom were able to deliver on a very tight timeline and help us create a website that matches our vision for Remai Modern."

— Reilly Forbes, Digital Projects Coordinator for Remai Modern.
Working with Remai Modern is both a joy and a privilege. We are grateful for their trust and open mindedness, as well as their vision and commitment to bettering our community. This new project and next chapter of Remai Modern will allow our city to reap the rewards of accessible art programing, bringing people together to "recognize the past, engage with the present, and envision new futures together through art."